Say goodbye to chafing and hello to comfort that'll make the miles in your saddle fly by!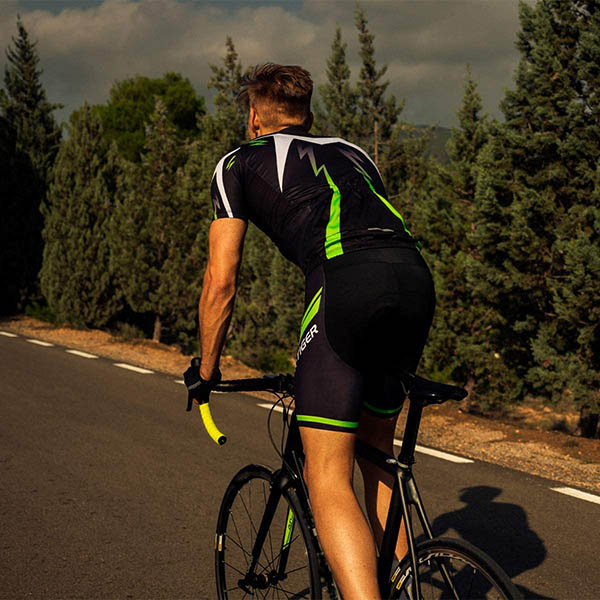 This THREO cycling suit is designed for all cyclists and performs great on long distances. The fabric provides freedom of movement like a second skin for non-restrictive cycling. Plus, it has excellent perspiration dissipation. This bike suit will get you ready for any bike adventures!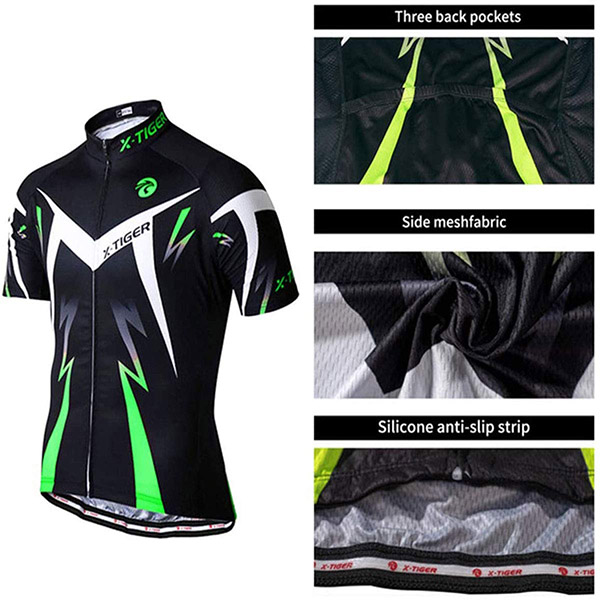 The cycling jersey is sleek and highly visible with cool design elements. It boasts a high-end fabric that is engineered to provide moisture control and sun protection. It helps move sweat and perspiration away from the body, where it will evaporate quickly. On the back of the jersey, there are 3 rear cargo pockets. This bike jersey also comes with a full separating zipper for easy on-off and ventilation during long rides.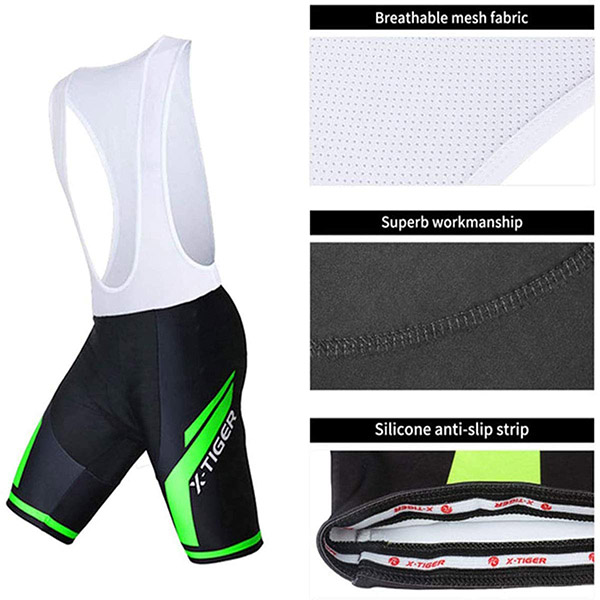 The cycling shorts are engineered for the anatomy and posture on the bicycle saddle to support long hours of riding. They absorb shock, prevent chaffing and endure the dirt and elements of long road rides. Silicone leg grippers hold hems in place without constriction. The gel padding fits nicely around your hips without deforming and slipping to relieve your hip pain from long-distance cycling. Ideal for leisure rides, road racing, and mountain bike riding.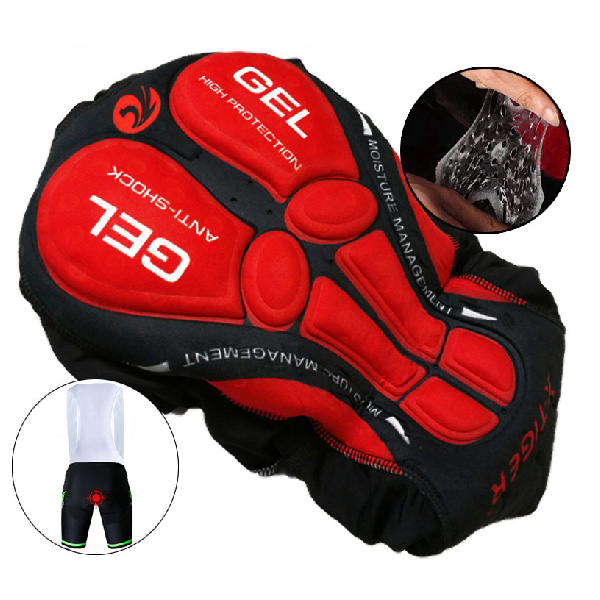 ✔️ ULRA BREATHABLE & MOISTURE-WICKING — Made of lycra and mesh, which absorb moisture and release sweat from the skin and keeps you dry and cool.
✔️ COMFORTABLE — The suit feels like a second skin and allows to move freely through the cycling motion.
✔️ EXCELLENT FOR LONG RIDES — It has a seamless surface design with a gel padding engineered to absorb road shock and act as a pillow on the saddle.
SIZE GUIDE