Protect your hands during long cycling races! THREO gloves with gel padding are excellent companions for any outdoor sports!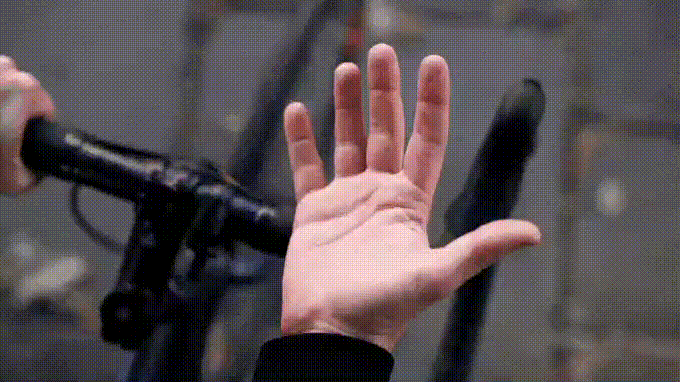 These fingerless cycling gloves are the best shock-absorbing gloves for those looking for ultimate protection and performance. They feature high-end materials and gel padding for supreme comfort. Designed to help protect you against fatigue and numbness in the hands, they will keep you cycling all day long.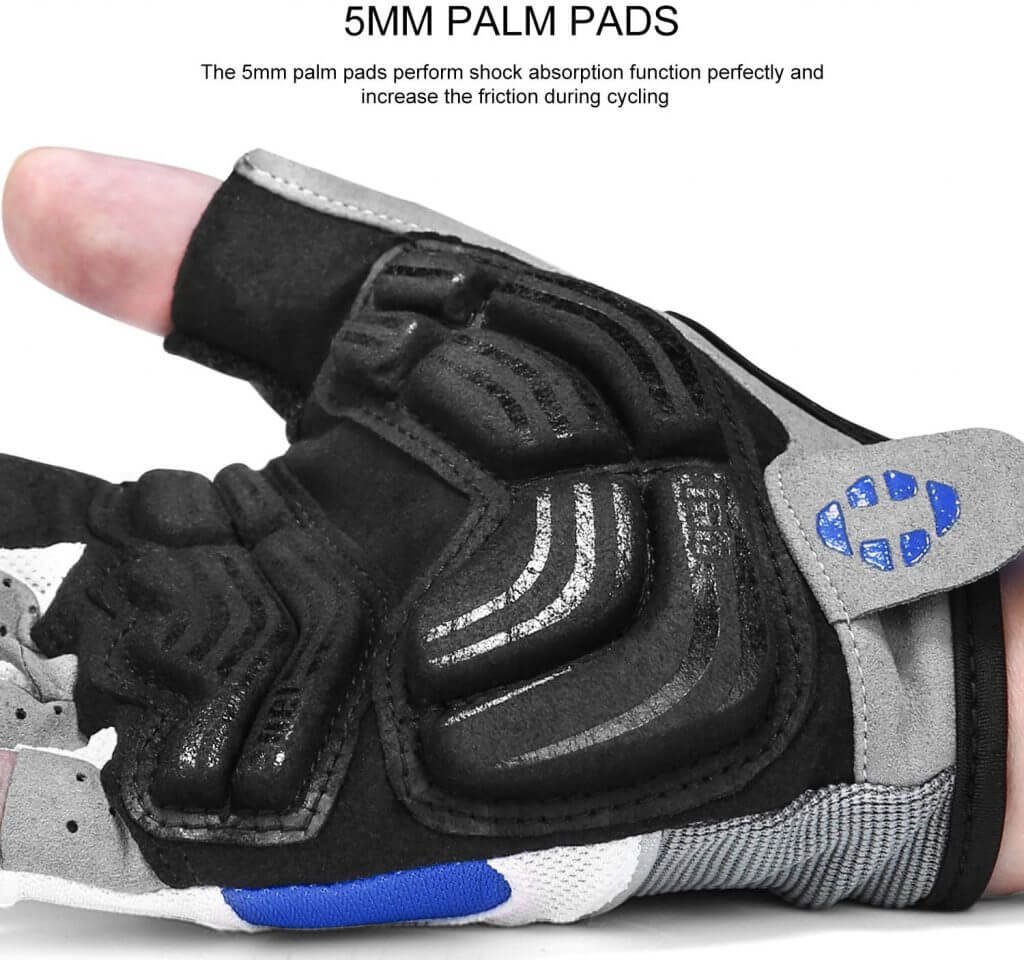 The gloves are constructed from lightweight high-performance materials. They offer maximum freedom of movement, along with an excellent fit, and give you grip and control. Super elastic lycra and knitted mesh fabric help to keep your hands cool, dry and prevent sunburn during the race. 5mm gel pads are distributed on the bearing positions, working well as a buffer layer to ease palm fatigue.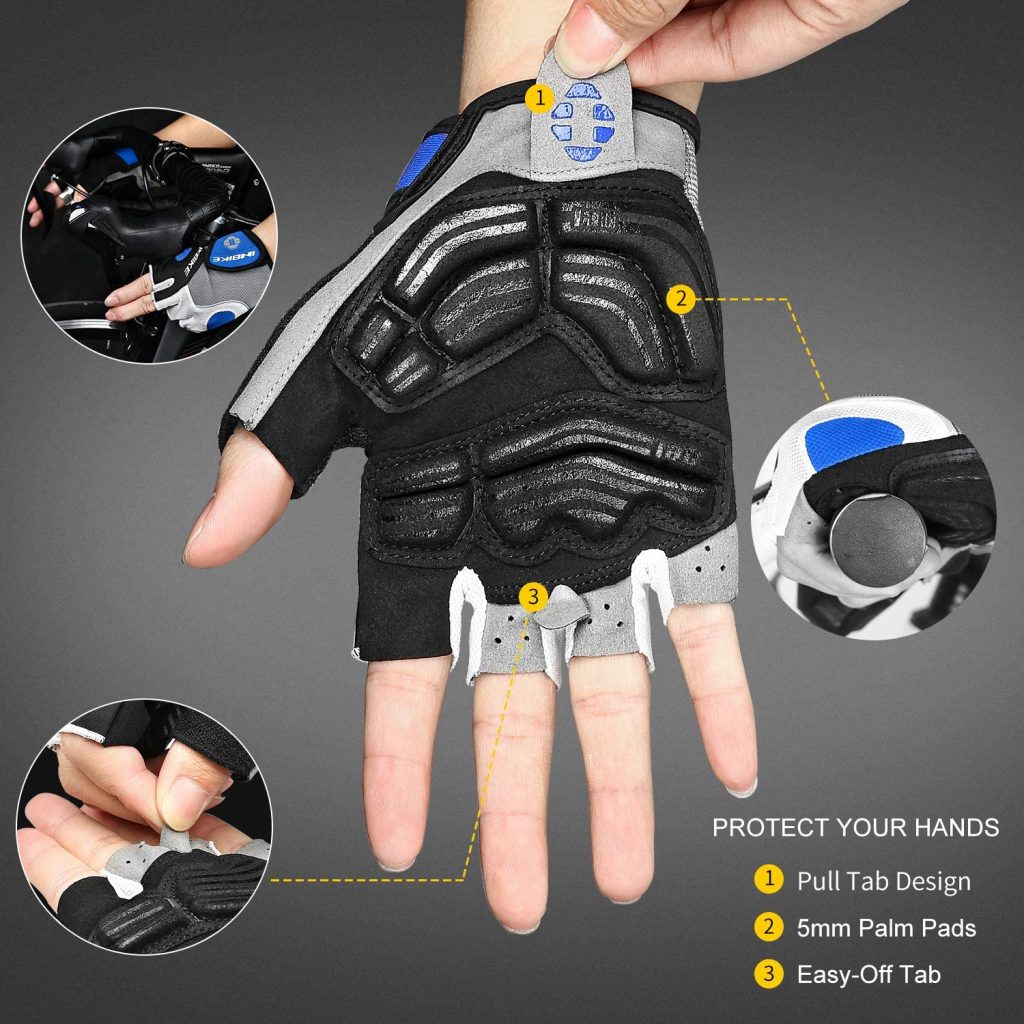 With the help of velcro wrist closure, you can easily adjust the tightness of your gloves to ensure the best fit. When your ride comes to an end, the pull-off tabs make taking the gloves off easy and comfortable. The simple yet effective design is perfect for any distance cycling adventures, fitness workouts, mountain climbing, boating, hiking, kayaking, and other outdoor activities. These fingerless gloves are suitable for summer, spring, and fall.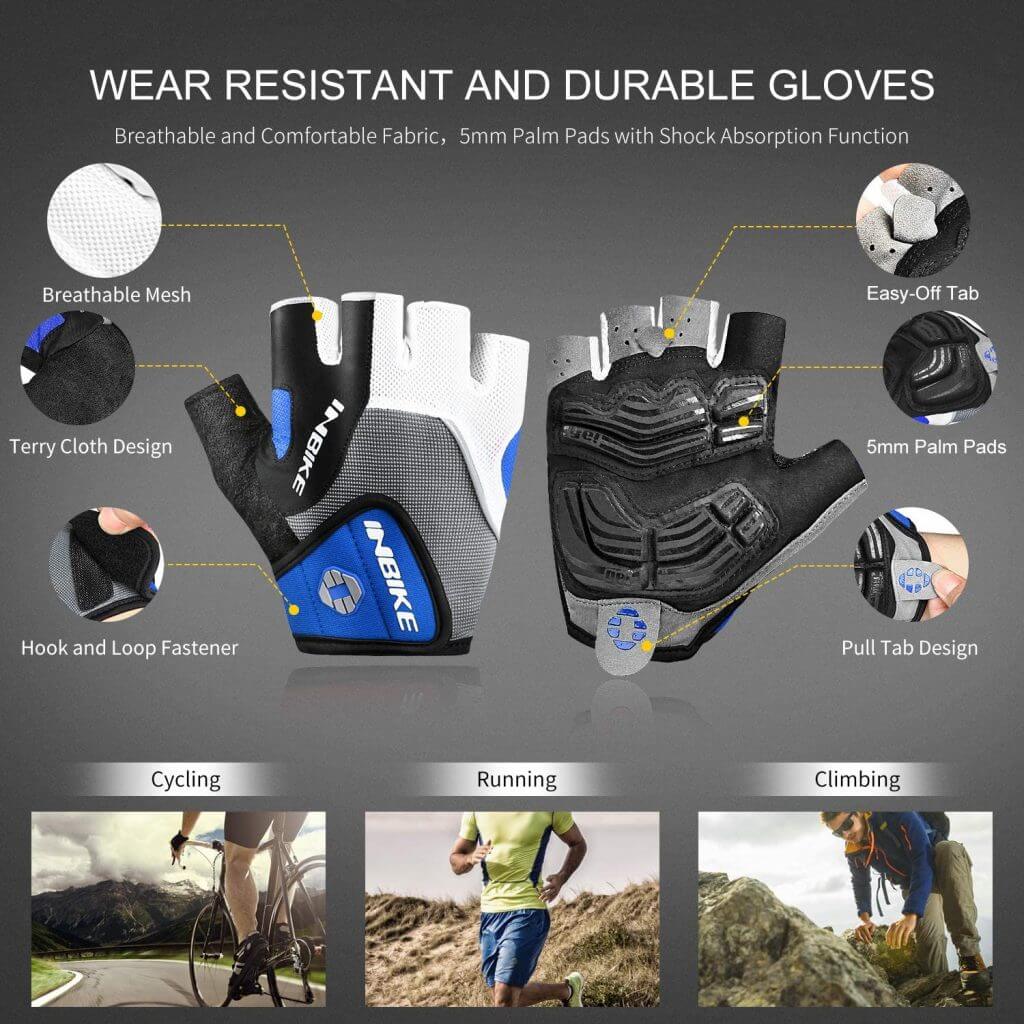 ✔️ RELIEVE HAND FATIGUE — The gel pads in the palm of the glove soften the impact and vibration of your hands on the handlebars instantaneously, efficiently decreasing the risk of shock-induced wrist injuries and fatigue, as well as soreness and pain.
✔️ BREATHABLE & COOLING — Made of high elastic lycra and knitted mesh fabric, the gloves are super breathable and comfortable to wear. Plus, the moisture-wicking mesh keeps your hands cool and dry.
✔️ ENSURE THE PERFECT FIT — The velcro wrist closure allows an adjustable fit for maximum freedom of movement. The anti-slip silicone on the palm part ensures a comfortable grip.
✔️ MULTIFUNCTIONAL — Can be used in many indoor and outdoor activities such as cycling, motorcycle driving, camping, fitness workout, gym, lifting, mountain climbing, boating, fishing, hiking, kayaking, etc.