Simple yet effective solution to stay protected from the sun
Threo Camouflage Hat is an ideal accessory to spend time outdoors. Its wide brim provides shade to protect your face and neck from harmful UV rays. The hat's camouflage pattern is perfect for hiking and camping. Enjoy all kinds of outdoor adventures without worrying about sunburns, discomfort, or safety!
Overheat protection
Our hat is made from breathable fabric that keeps your head cool even in hot weather conditions. It also prevents sunburns on both your face and neck.
Reliability
The hat is made using high-quality materials that make the accessory long-lasting. You can always rely on it to help you in your adventures.
Concealment in the wild
Blending into surroundings can be essential during such activities as fishing and hunting. The pattern of the hat makes it a piece of irreplaceable equipment.
Secure attachment
Be sure that the hat stays in place even in windy conditions. Its special adjustable lace is a must-have.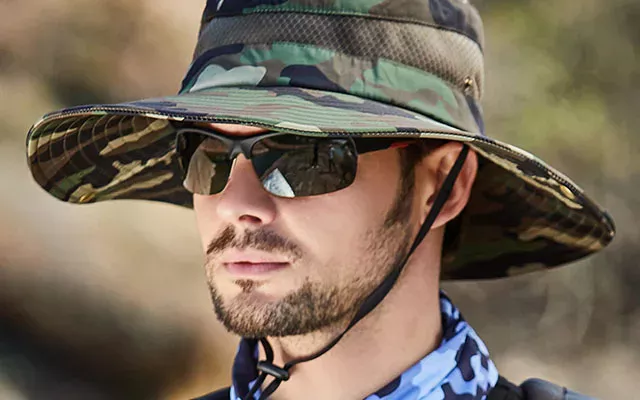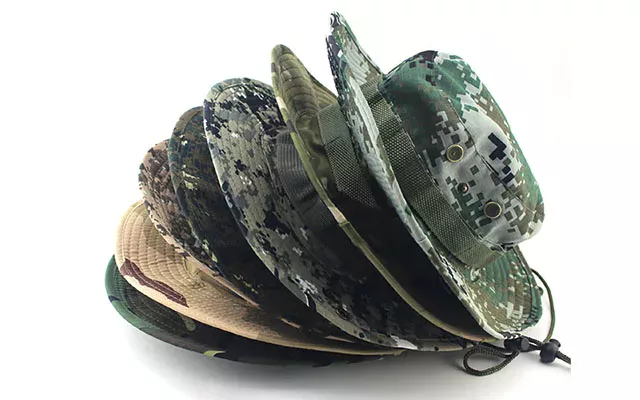 Choose your pattern
We designed the hat in several camouflage patterns for all sorts of surroundings. Pick the one that is best for you!
Easy to carry
Our outdoor hat keeps its shape well while being soft at the same time. You can fold it and place it into your bag. The hat will not take up much space and will restore its shape instantly after you take it out.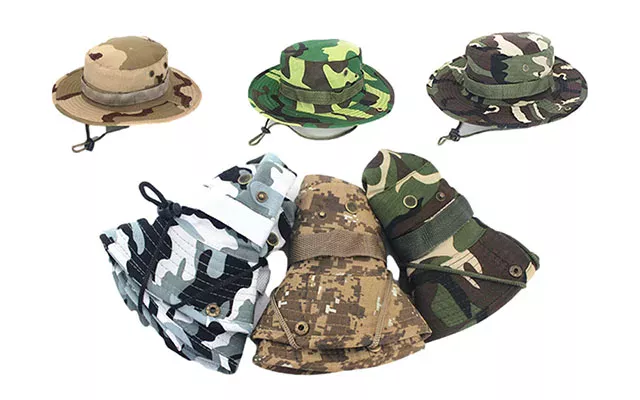 More reasons to love Threo fishing hat
Cotton Fabric
Tear-Resistant
Washable
Any Weather