Keep your phone still and well-supported when in the saddle with the help of THREO holder!
Whether you're out for a quick romp or you're in the midst of an all-day road ride, a bike phone holder is a game-changer for anyone who wants easy access to their device while biking. THREO mount is designed to keep your smartphone securely attached to your handlebars while you ride with your display plainly visible. It features 4 silicone fixed clamps (to avoid scratch) to provide full protection. The holder doesn't get in the way of the phone's screen or buttons. It can be easily installed onto the handlebar and is suitable for all vehicles.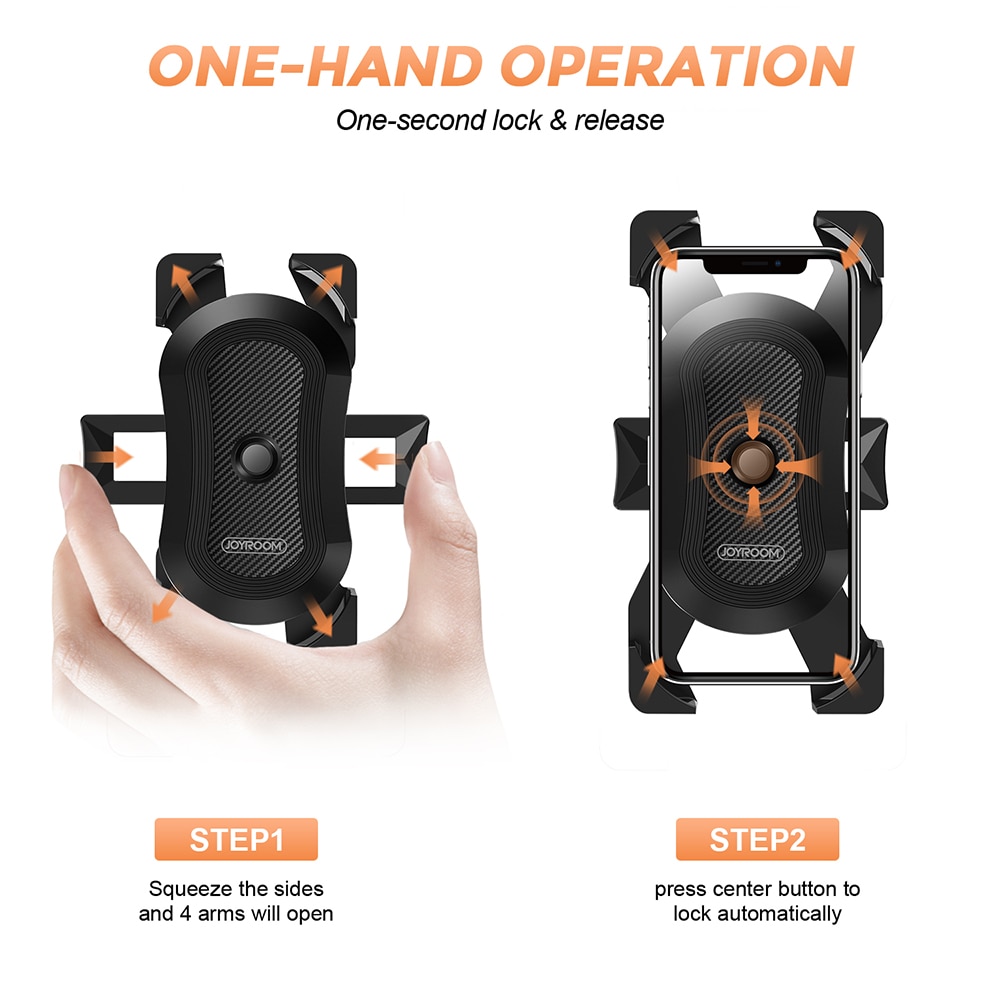 This bike phone holder has a one-hand operation which makes your ride extremely easy. If you want to stop and snap a quick photo during your ride, it is quick and easy to remove your phone from the mount and replace it when you're done. Anytime when you want to take off the phone, simply press release bars to unlock it.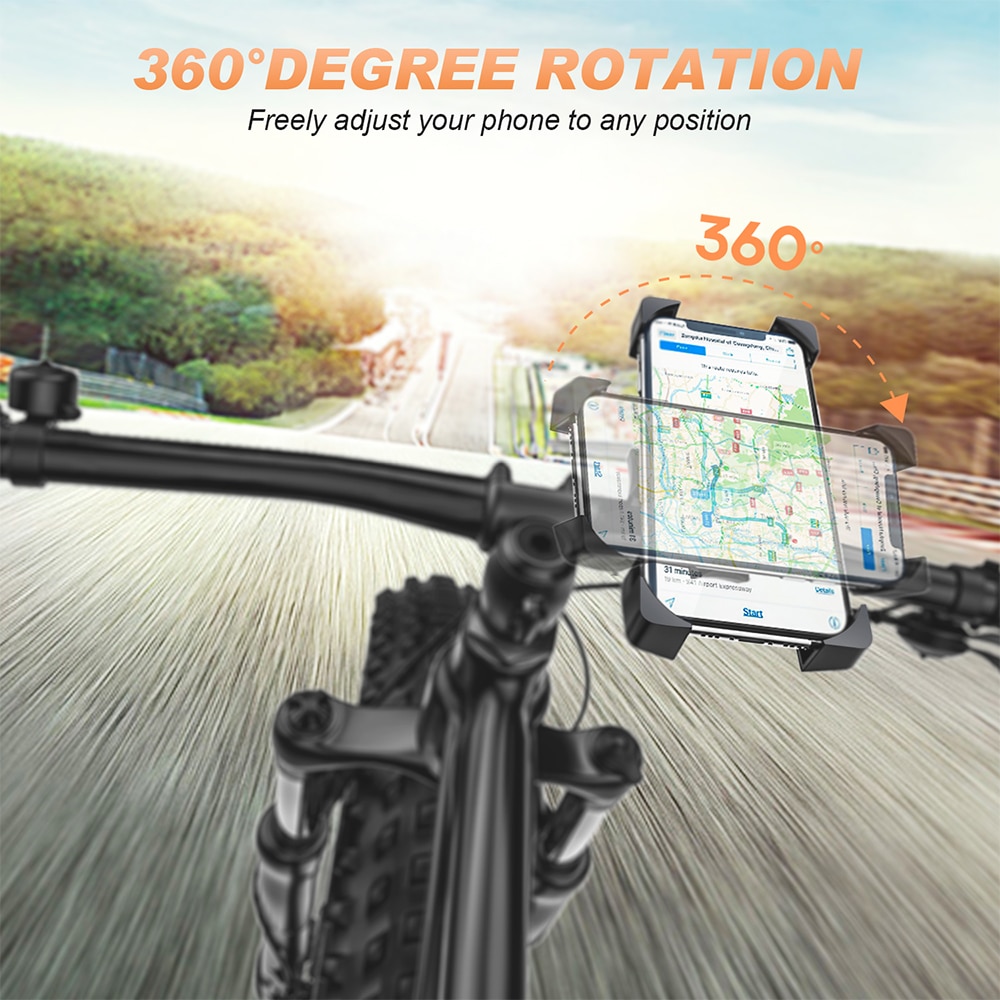 THREO phone mount securely fits iPhone 11, X/XR/XS MAX, Samsung and most 10-17.2 cm smartphones. It is compatible both with mountain bikes and road bikes. Along with this, this product allows you to adjust your best-viewing angle with a 360° rotation ensuring safe free-hand phone access on the road. This holder guarantees your phone to display at any angle and choose the most appropriate position that suits your preference. With THREO phone holder you can also fix your phone on a golfing cart, stroller, treadmill, shopping cart, or other as long as you have a round bar.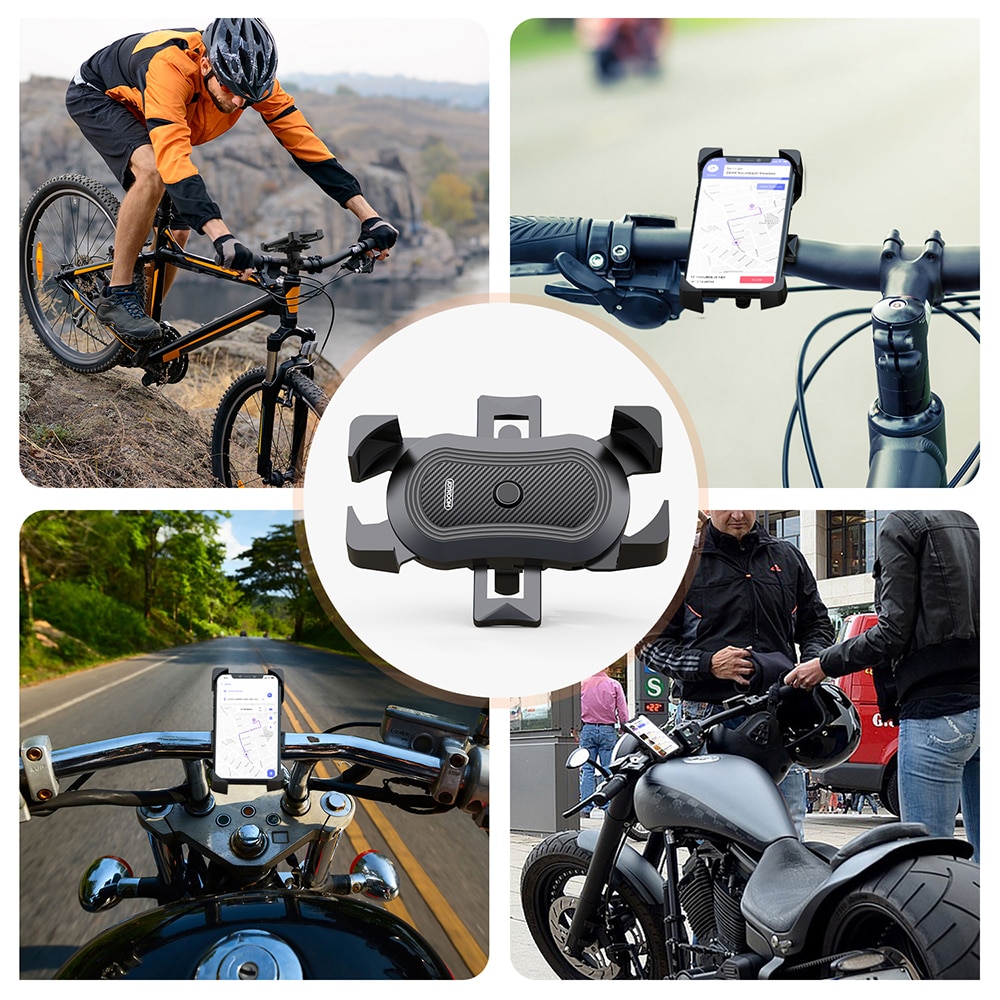 ✔️SECURE — Keeps your phone in place — even when you're riding off-road.
✔️PERFECT FIT — A stretchy silicone harness cradles all four corners of any standard-sized phone. When fitted properly, this mount looks great and is very secure, even while mountain biking on rough terrain.
✔️CONVENIENT — Holds your phone in place, allows touch screen access and 360-degree rotation.
How to use THREO bike phone holder easily? 
Step 1: Find the right direction slide in the base & lock
Step 2: Thread the adjustment strap lock tightly with nut 
Step 3: Press the centre button to lock automatically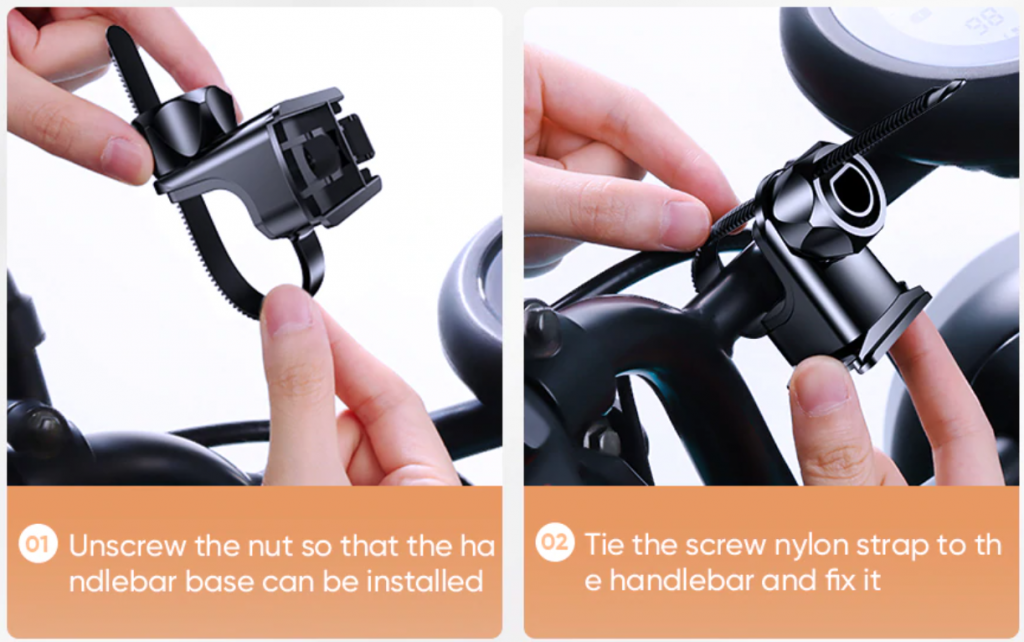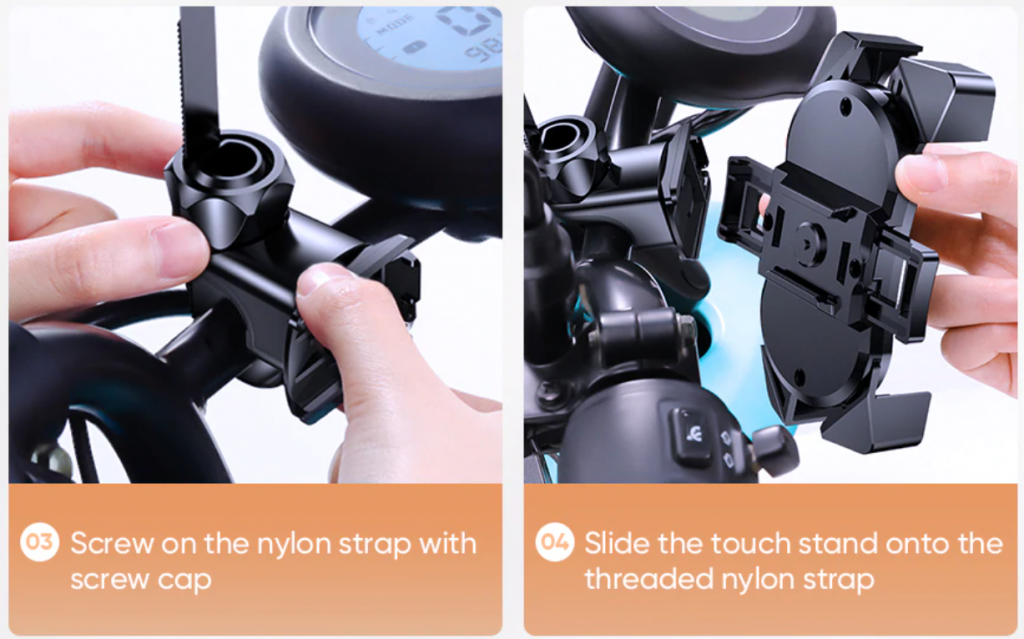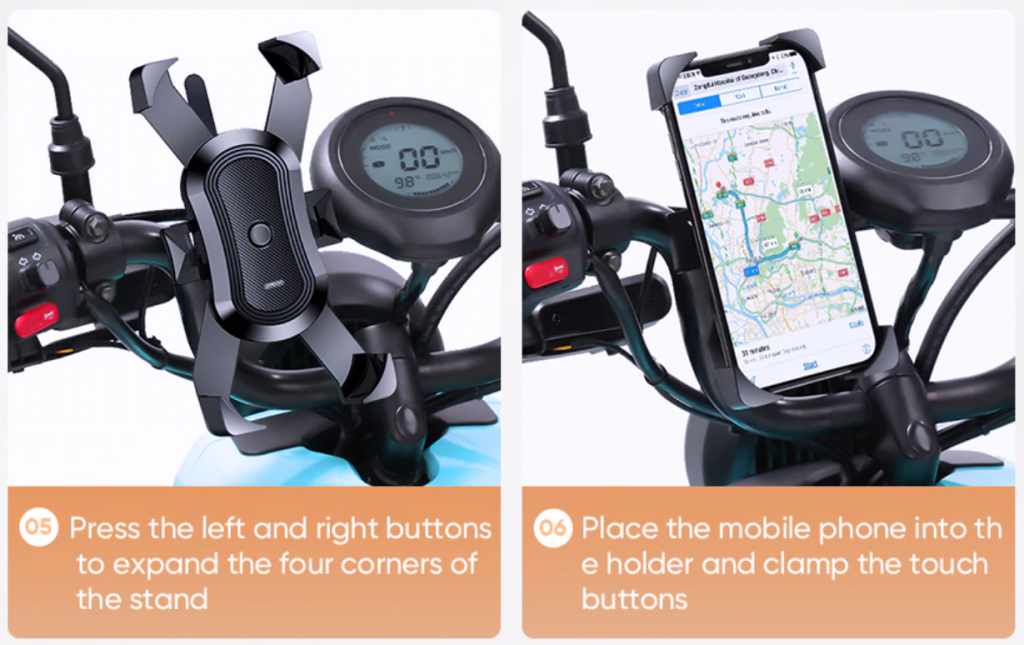 Specifications:
Product material: PC+ABS
Product size: 108*125*83mm
Compatibility: iPhone 11, Pro, X, XR, XS, MAX, 8, 7, 6s, plus; Samsung Galaxy S8, 9, 10, plus, Edge S7, Note 8 9, Google Nexus, LG, GPS Device and more. from 4 to 6.8 inch