Secure mount for your phone
Enhance your biking experience with the Threo phone stand. You can easily check the route or take calls while still riding. This useful accessory adds convenience to your every journey.
Non-Damaging Design
The Threo mount has soft silicone corners that prevent scratches. This way, your phone stays in good condition even after extended use.
Secure Grip
Press the button, and our holder will automatically lock your phone with its four arms. No more worries about the device falling out. It stays in place even on rough terrain.
Improved Stability
Bumpy roads are no trouble for this holder. Its double screw fixing keeps it steady no matter the terrain. Enjoy worry-free rides every time!
360º rotation
You can adjust your phone with a simple twist — perfect for using maps. This feature adds flexibility and convenience to your trip.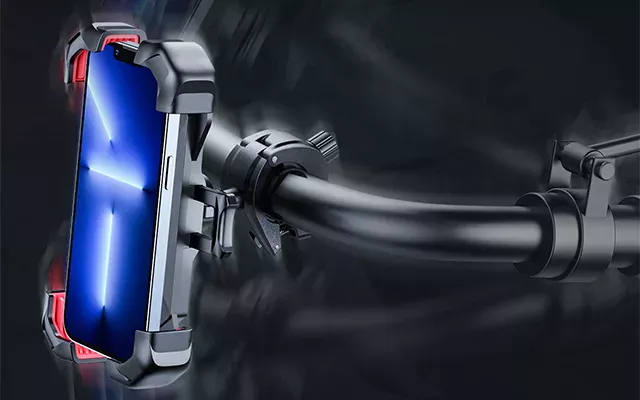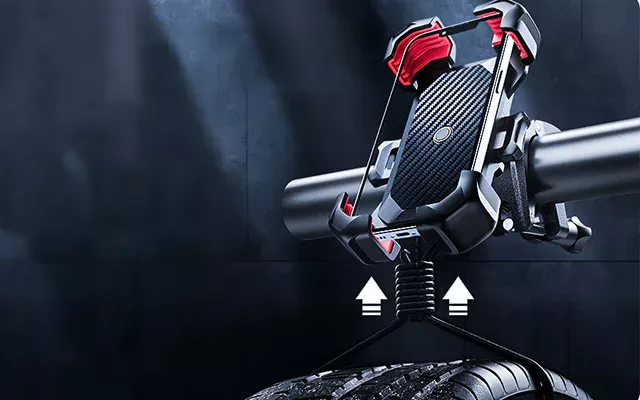 Durable material
Made with strong aluminium, our mount is built to last. Invest in a better riding experience with this reliable accessory.
Wide compatibility
The Threo stand is suitable for most phones. If your device falls into the range of 4.7-7 inches, it will fit perfectly.