Looking to protect yourself from the rain on your daily bike rides? Waterproof THREO clothing is specially designed for cyclists!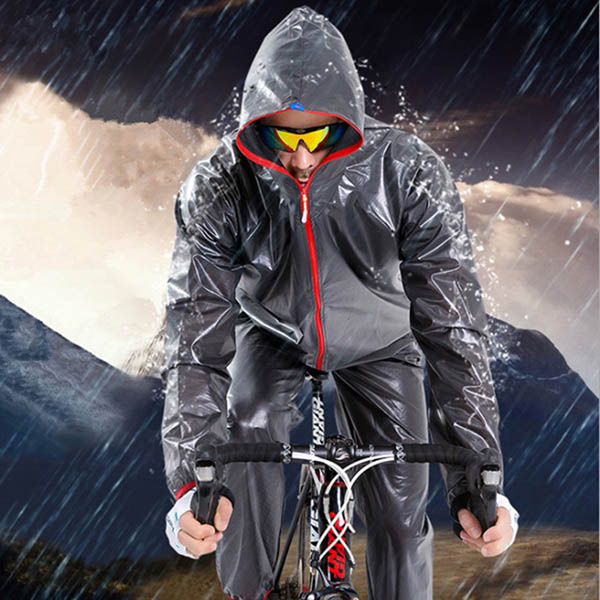 The sleek, minimalist THREO rain suit provides full-coverage protection to keep you dry and comfortable. Plus, it boasts a fit that will still allow you to move around freely. It's perfect for activities where you're out in the open and largely exposed.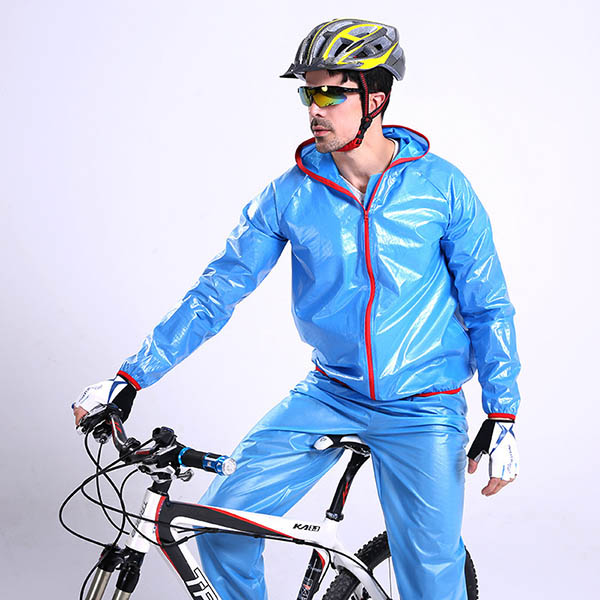 The jacket-and-trousers set is long-lasting, extremely waterproof, and won't tear easily. The pieces are designed with plenty of adjustable components to keep the rain out (cuffs, waist, hood). The suit boasts the latest waterproof technology that helps keep you dry and protected even from heavy rain throughout the day. Along with taped full zippers, the raincoat ensures heavy rainproof and windproof property. Plus, this rainwear has a protective hood that will keep you comfortable in the midst of a downpour.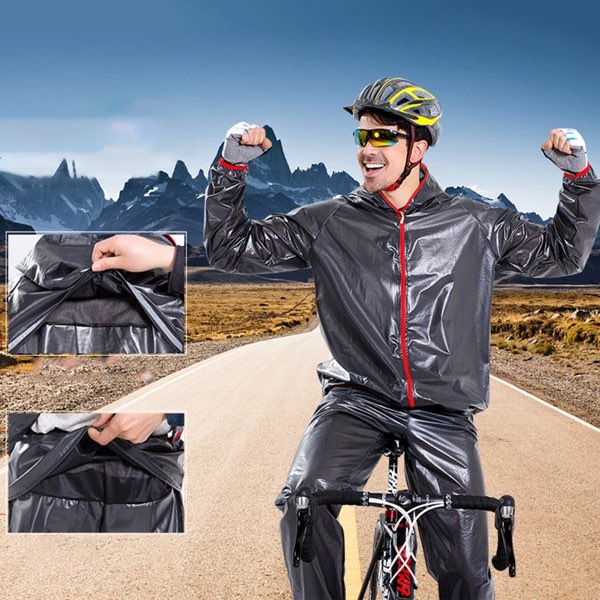 The two-piece THREO suit is made from quick-dry fabrics (50%polyester and 50%TPU nylon) that keep you dry and warm underneath. It's breathable, environmentally and skin-friendly. It's also extremely lightweight and packable, thanks to its high-quality mesh construction at the back. The reflective tapes at the back of the jacket and trousers help keep you visible for safety.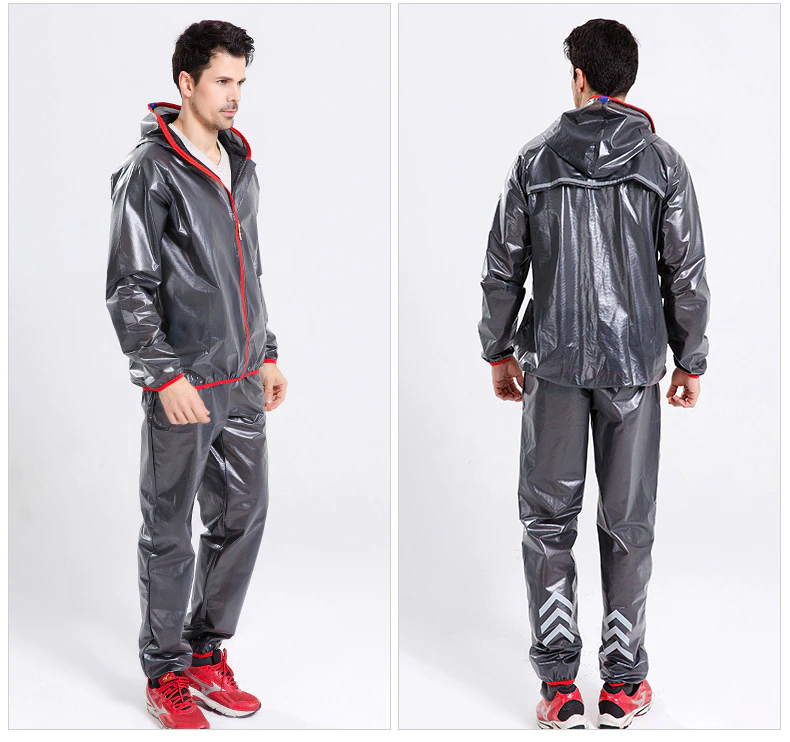 The waterproof rain jacket and trousers comprise a great all-purpose set when you're heading out on a rainy hike. It's suitable for both indoor and outdoor activities like running, camping, cycling, hiking, mountain climbing, and more.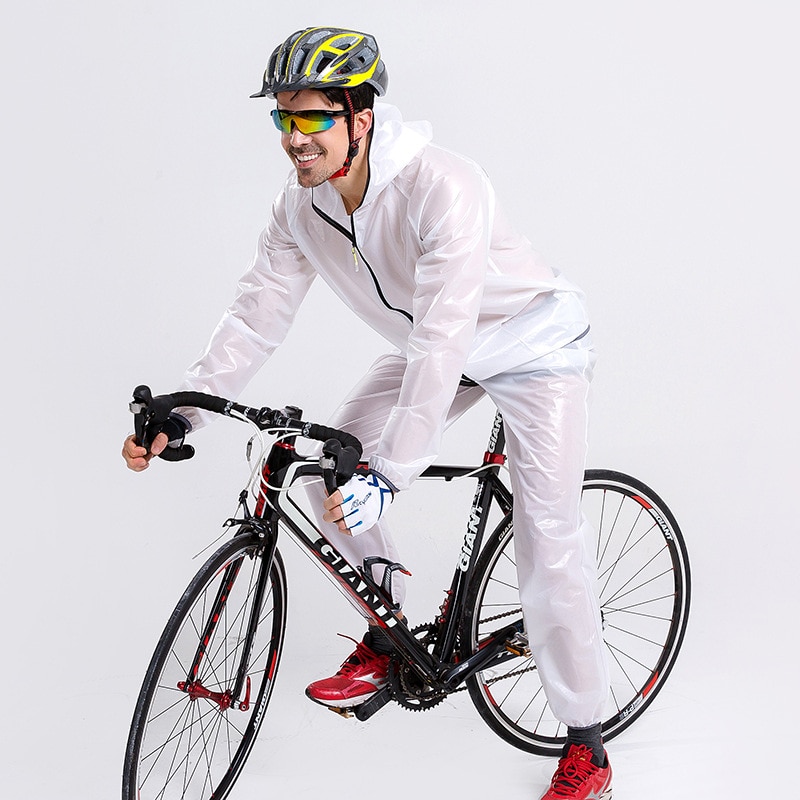 ✔️ KEEPS YOU DRY & PROTECTED — Top-quality waterproof rain suit does its job keeping the rain out. It keeps you perfectly dry and comfortable during the wet, or rainy seasons.
✔️ PROMOTES SAFE DRIVING — If you tend to stay on the course until nighttime, reflective markings at the back of the jacket and trousers keep you visible for safety.
✔️ ENSURES FULL MOBILITY — Has enough mobility to cast a reel and bend over to unhook a fish without any taut fabric or other restrictions on movement.

SIZE GUIDE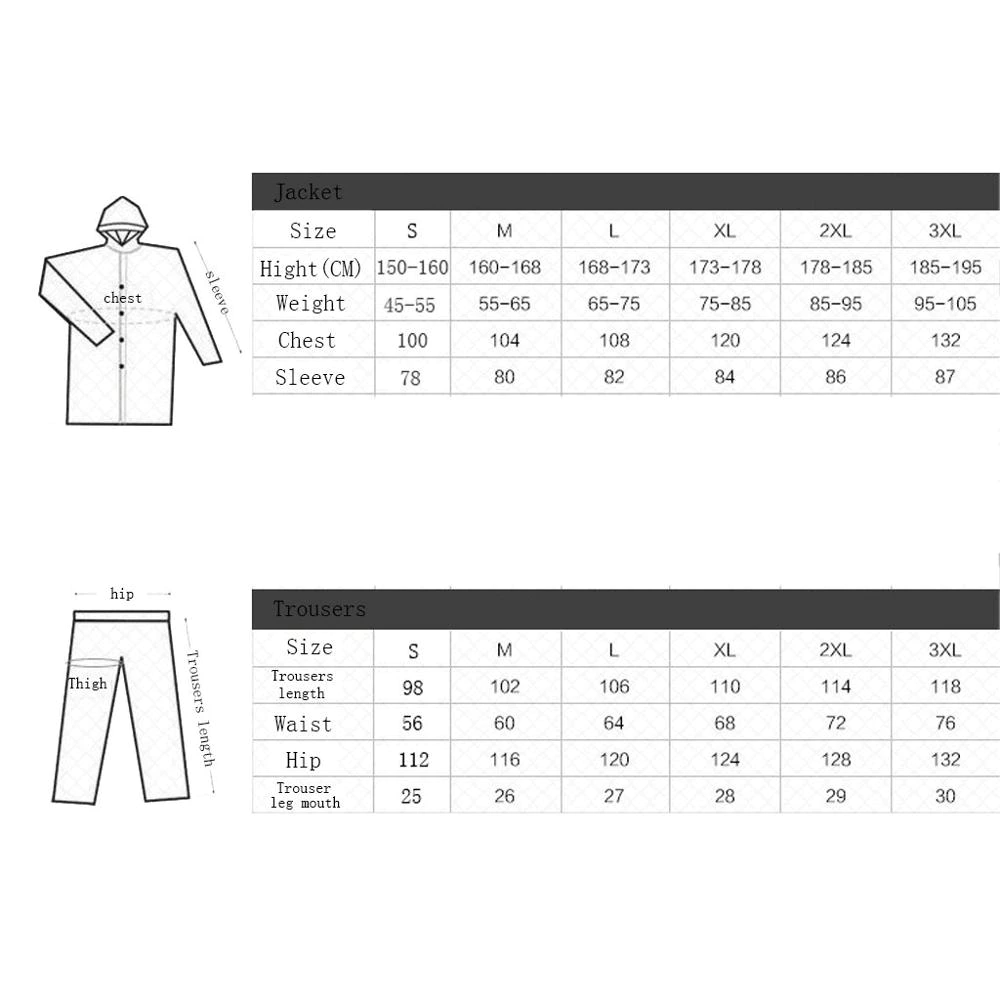 NOTE: All values of the size guide are indicated in CM.