Take on whatever activity life throws you and stay one step ahead with THREO elastic Knee Support!

Knee braces apply stable pressure across your knee joint. They offer optimal muscle support between workouts and during casual everyday activities. You'll be able to enjoy exceptional knee support while still maintaining your peak performance and a full range of leg motion. Tight and breathable compression fabric maintains joint stability regardless of activity while avoiding the itchiness common to neoprene supports.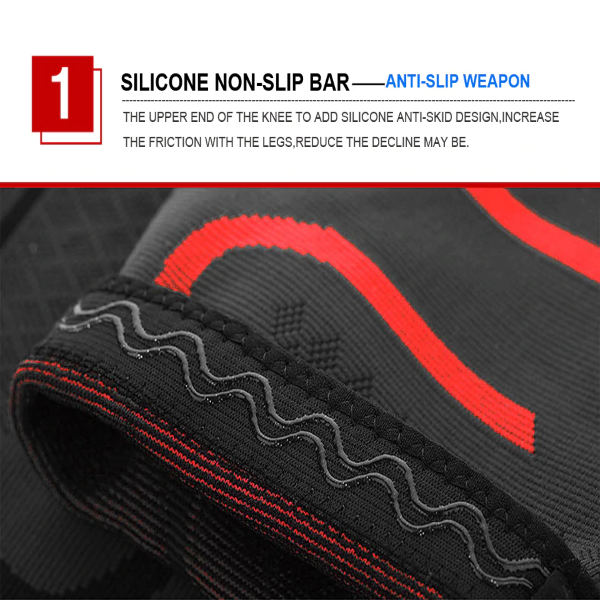 It is easy to adjust and fits tightly. The elastic neoprene buckle and ergonomic design keep the knee pads in place all day long. Made from premium quality the cover prevents cuts or scratches on any terrain and the quick-release sliding buckle makes it easy to put on and take off the knee pad. What's more, the beautiful design of the sleeve in a variety of colors makes you look fashionable anywhere and anytime.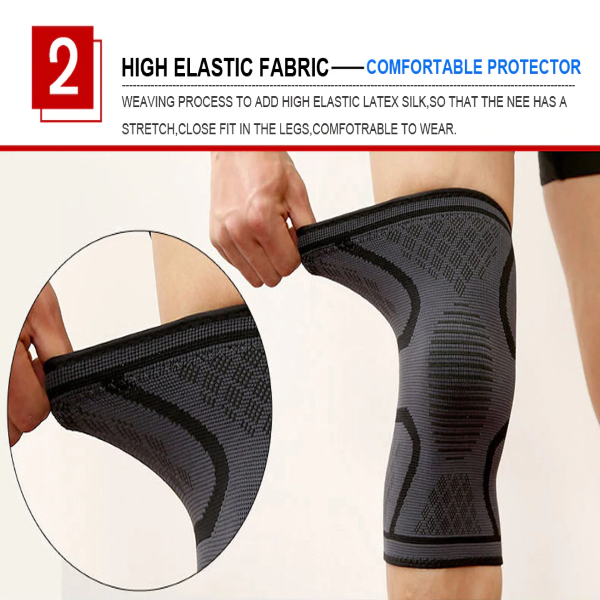 Designed for comfort and safety, these cushions can be comfortably fixed and will not irritate the back of the legs. It's quick at absorbing sweat and keeps your leg dry and odor-free, giving you hours of continuous use. This THREO knee support is perfect for any activity that involves a great amount of stress on the joints, like baseball, basketball, soccer golf, gym, hiking, running. It is very suitable not only for sports activities, but also for concrete and hardwood floors, construction projects, floor and carpet installation, welding, cleaning, and etc.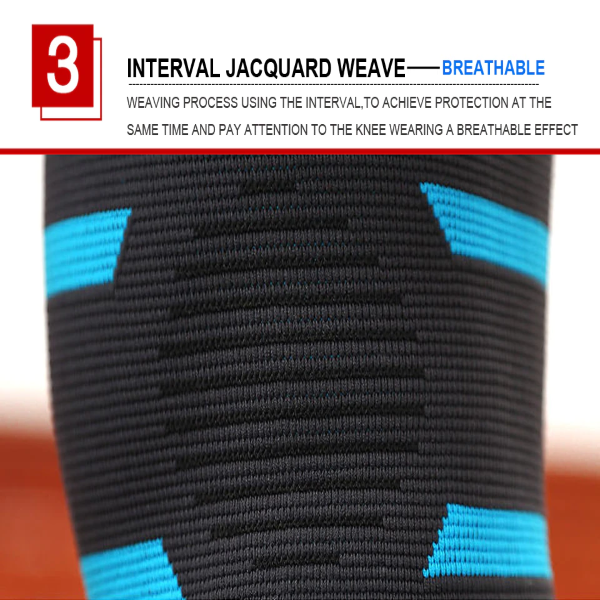 ✔️ PREVENTS SCRATCHES – Made from the heavy-duty thick polyester cover, it prevents cuts or scratches on any terrain. 
✔️ COMFORTABLE – The knee sleeve is manufactured to provide superior support and comfort without compromising your mobility. 
✔️ EASY TO PUT ON AND TAKE OFF – By simply adjusting the hook and loop strap, you can quickly put the pad on or off.
✔️ DOESN'T SLIP – A special knitted technical design ensures your knee sleeve stays always in place, no matter what you do.
SIZE GUIDE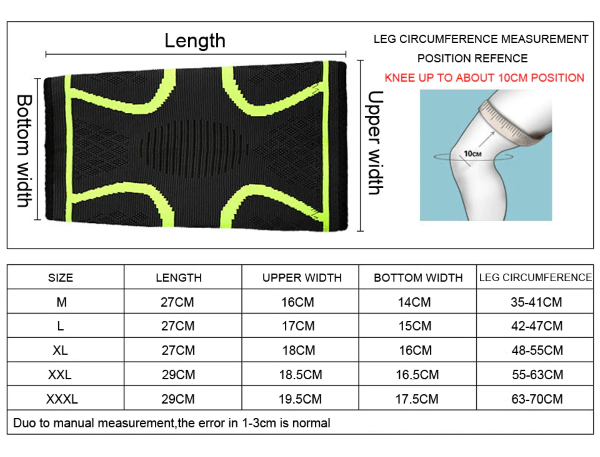 Package includes:
 * 1pcs knee pad  (1pcs, not 1 pair).