Take up water activities without worries
The Threo aqua socks provide a secure footing, keeping you steady and confident on any surface. The fast-drying fabric ensures quick water or sweat evaporation, creating a comfortable feel.
Soft material
Our water shoes offer a gentle, cushioned touch to your feet. The shoe neck is lined with an elastic material that prevents irritation and blisters on your skin.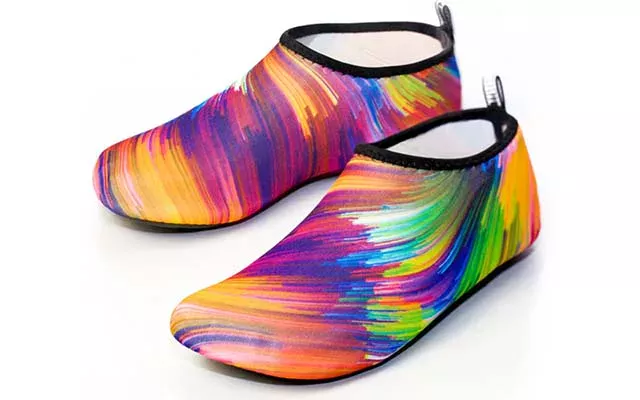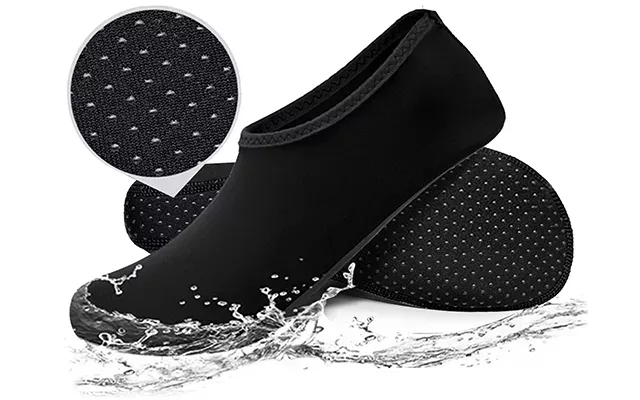 Enhanced protection
Your feet are shielded from potential injuries caused by sharp objects, such as rocks or shells. And the thickened sole provides excellent support, minimising foot fatigue during extended wear.
Easy movements
The Threo slip-on shoes are lightweight and flexible. Whether you're strolling on the beach or engaging in water sports, they adapt to your every step.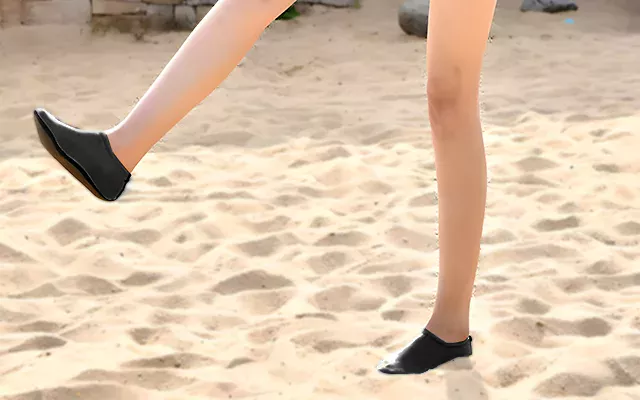 Size guide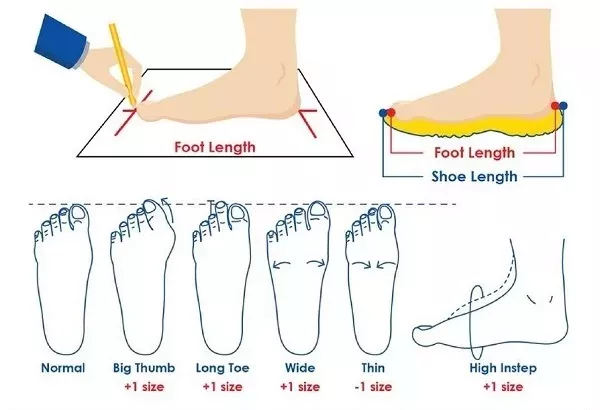 TO MEASURE YOUR FEET FOR SHOES:
1. Stand in your bare feet with your heel against a wall.
2. Place a ruler on the floor parallel to your foot with the end of the ruler against the wall.
3. Find the length from the wall to the end of your longest toe.
SIZE
US
UK
EU
INSOLE LENGTH
cm
inch
3XS
8 - 9
7 - 8
24 - 25
14.5 - 15.5
5.7 - 6.1
2XS
10 - 11.5
9 - 10.5
27 - 29
16.5 - 17.5
6.5 - 6.9
XS
12.5 - 2.5
11.5 - 1.5
30 - 34
18.5 - 21
7.3 - 8.3
S
5
3.5
36
22.5
8.86
M
6
4.5
37.5
23.5
9.25
L
7
5.5
39
24.5
9.65
XL
8.5
7
41
25.5
10.04
2XL
9.5
8
42
26.5
10.43
3XL
11
9.5
44
27.5
10.83