Enjoy reliable cooking anywhere with this THREO Portable Outdoor Gas Stove!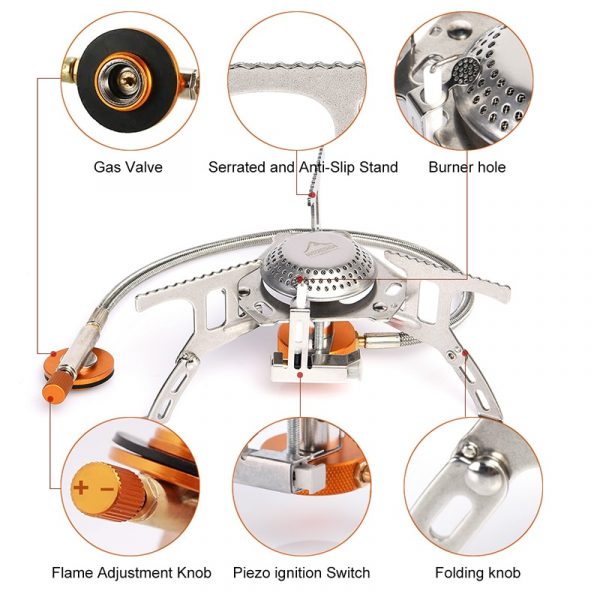 If you are concerned about cooking safety, then this THREO Portable Outdoor Gas Stove is the one for you! Instead of using a gas cylinder as a base, this gas stove has its own legs that provide a wider base. This wider base reduces the chance of the hob toppling over during cooking. The gas stove has a built-in ignition switch, so the flame can be ignited without matches. Its compact body represents an advantage to carry around during your outdoor activity or being placed indoor in your kitchen.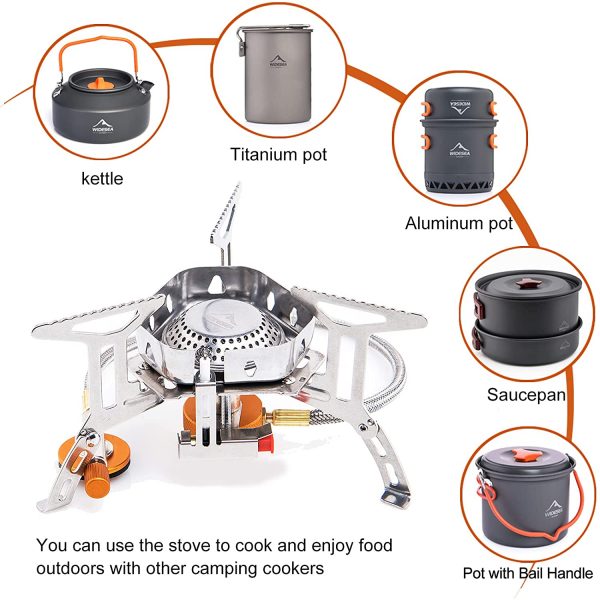 Another great feature of this camping stove is the slightly wider flame, which is better for cooking foods that require a more even heat distribution. The integrated design of the windshield can effectively improve the thermal efficiency of the stove. Simply screw the canister on and press the ignition switch to ignite; no additional flint is required. With the flame adjustment button, you can adjust the flame as required. The low gravity center design stands securely on the ground. The stove is made of aluminum alloy and stainless steel to withstand scratches and corrosion. Also, the burner is solid and resistant to high temperatures. It has a long service life.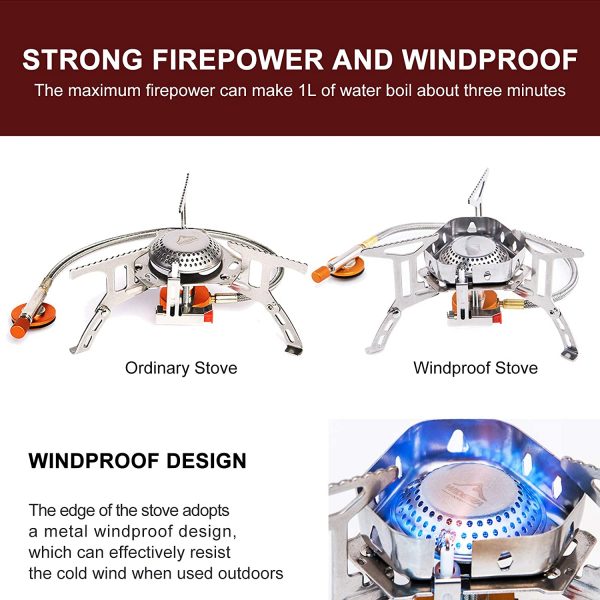 The combustion-supporting filter makes the flame more violent. With 3000W strong firepower, it boils 1L of water for 3 minutes or so. Honeycomb mesh design with wind deflector and concentrated flame combustion saves gas 30%. What's more, the serrated stands improve the friction between the stove and the cookware and thus provide additional traction. This portable stove is perfect for camping, hiking, backpacking, mountaineering, fishing, and for those who prefer to travel lightly.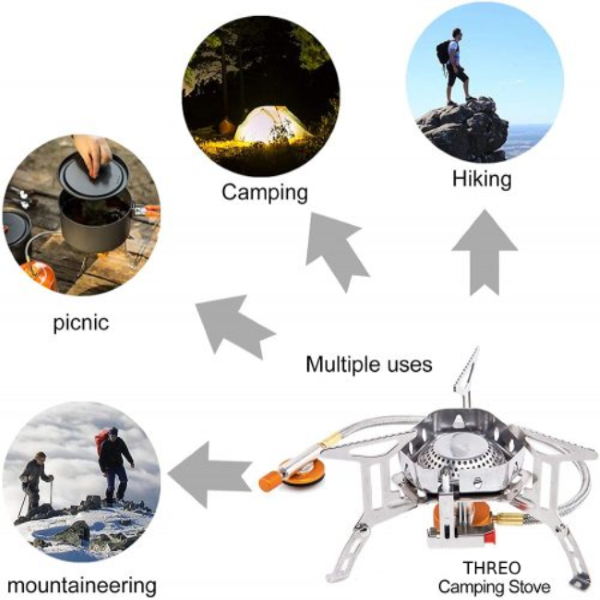 KEY BENEFITS:

✔️ SAFE TO USE — The stove body is divided from a gas cartridge to pursue higher safety.
✔️ SAVES FUEL — Saves fuel and increases burning efficiency.
✔️ COMPATIBLE WITH OTHER CAMPING COOKERS — This gas stove can be used with different camping cookers like aluminum pot, titanium pot, saucepan and etc. 
✔️ EASY TO USE — It is with piezoelectric ceramic ignition which is great for starting fire easily.
✔️ EASY TO CARRY — Light and compact design for less space and easy storage. You can take the gas stove with you during your outdoor activity.
PRODUCT SIZE