Get restorative sleep wherever you go. Conquer new heights full of strength and energy.
The Threo Mummy Sleeping Bag efficiently traps body heat and keeps you cozy throughout the night. Depending on the size, it can withstand temperatures from -5°C to -30°C. Lightweight materials and a handy pouch make it easy to carry. It will not weigh you down and take up much precious space.
Thermal insulation
Our sleeping bag is filled with goose down, which is renowned for its heat retention properties. A thicker windproof lining covers the zip, preventing the cold air from entering, even on the windiest days.
Water-resistance
Our sleeping bag will keep you dry and comfortable even in damp conditions. You won't have to worry about getting wet and cold, even if it starts to rain or snow.
Ergonomic design
The vaulted leg compartment is roomy enough to keep your legs in a relaxed position. The rope around the hood allows you to tighten the bag around your head from the inside.
Dual zipper
The zip pull is 180° rotatable. Close the bag from the inside quickly and easily.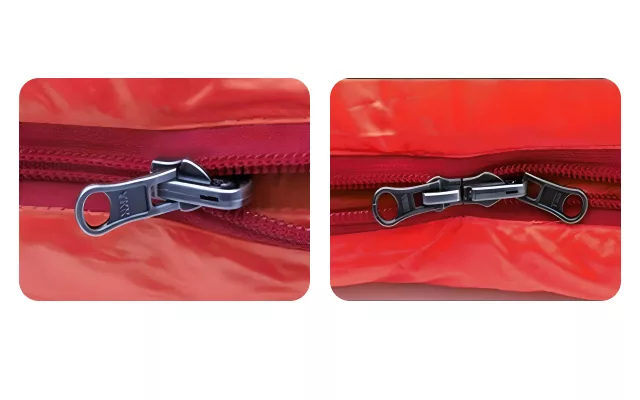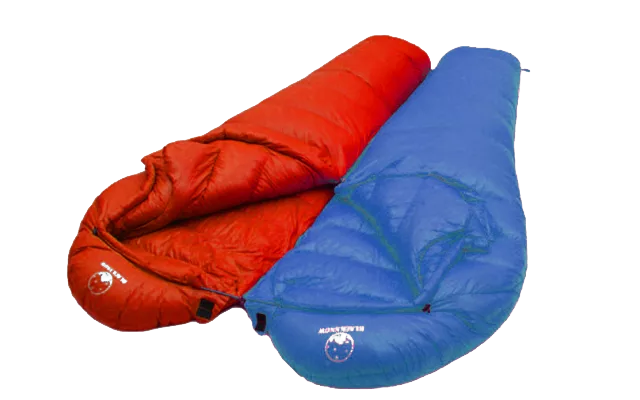 Expandable
Our sleeping bag allows you to connect it to another. The ultimate solution for couples, or those who need more space during sleep.
Overheat protection
A hooded hole allows heat to dissipate. This helps maintain an optimal temperature without making you feel too hot.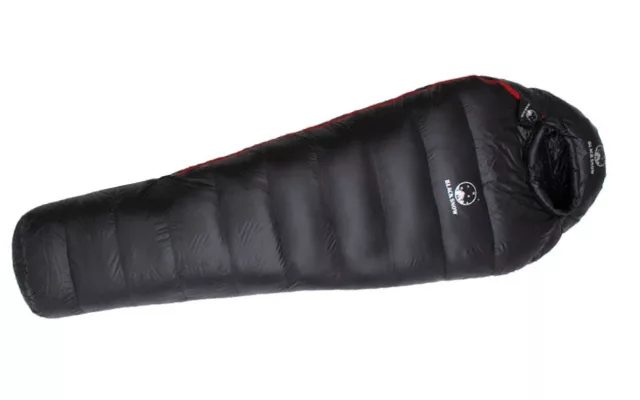 More reasons to love Threo backpacking sleeping bag
Skin-Friendly
Wear-Resistant
Easy To Care
Premium Materials
Safe To Use