Enjoy your meal anytime and anywhere with THREO Mini Foldable Table for Outdoor!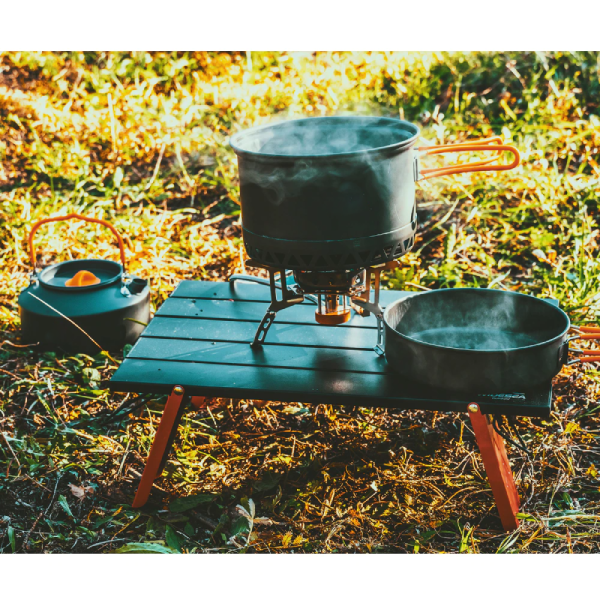 The THREO Mini Portable Foldable Table allows you to enjoy a picnic or a movie on the outdoor patio or deck with pleasure. It has a unique hinged design connection which makes it last many years. The foldable design of our portable table makes it easier to open and fold down. This table can be used as an outdoor table and as a seating place for a delicious meal while camping or hiking. No matter what you use these outdoor tables for, they are very comfortable and unique. The size is compact, so they can be easily removed and stored out of the way when open space is needed. Plus, this foldable table comes with a special storage bag for added convenience.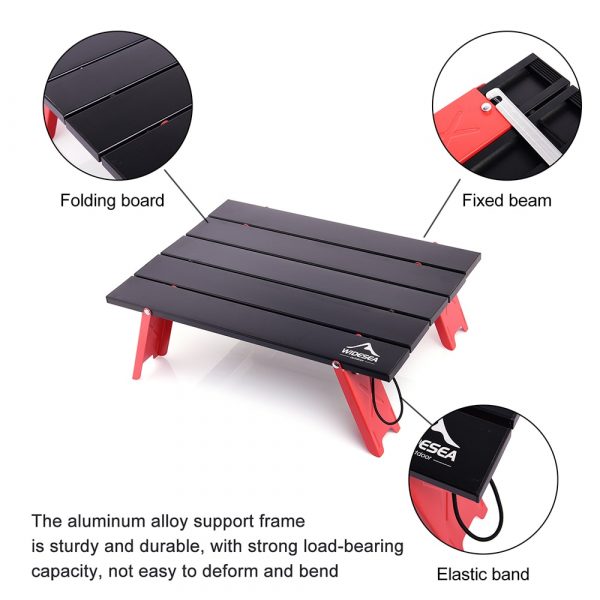 Our lightweight camping tables use a high-quality aluminum tabletop and a powder-coated frame. The THREO Portable Foldable Tables are waterproof, corrosion-resistant, and easy to clean. Due to their high-quality, durable material, they withstand use without tearing or losing their shape. The aluminum base frame is designed to pop up and fold it quickly, without any difficulty. Just pop it open, attach the tabletop, and you are ready to go. You can even assemble this using only one hand.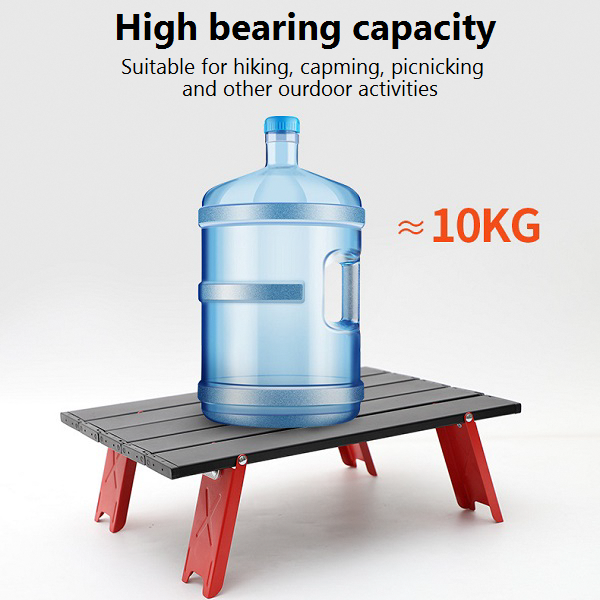 The THREO Portable Table has a perfect height and size for drinks and snacks when relaxing on your camping chairs. You can easily place outdoor coffee utensils on the mini camping table, which will significantly reduce the installation time so that you can use a cup of delicious coffee anytime, anywhere. You can use our foldable table for a picnic in the garden or on the beach. Also, it is very comfortable to have breakfast in bed.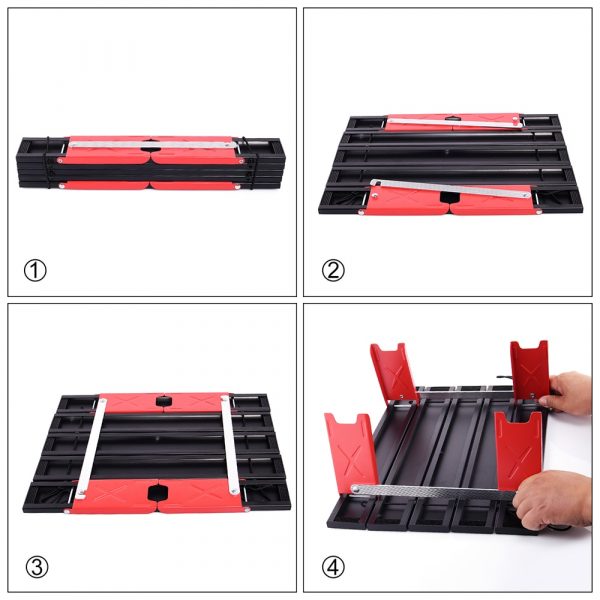 KEY BENEFITS:
✔️ CAN BE USED FOR BREAKFAST IN BED — Its compact size allows this table to be used in bed for a romantic breakfast.
✔️ GIVES SEATING SPACE — This type of table is perfect for having a meal in the wilderness during camping or hiking. 
✔️ DOESN'T TAKE MUCH SPACE — Due to the size and the weight of our table, it is effortless to fold and store in your backpack. As it doesn't add any excess weight to your back, you can easily enjoy your outdoor activities. 
✔️ CAN BE USED IN ANY WEATHER — The THREO Camping table is waterproof, corrosion-resistant, and built to last, making it suitable to use outside regardless of weather conditions. 
✔️ EASY TO INSTALL — It is effortless to set up; just open the base frame and fix it with the bars, and enjoy your leisure time in seconds. 
✔️ CONVENIENT TO USE — Our mini portable table is very comfortable. You can easily place outdoor coffee utensils on the mini camping table and enjoy your time.
PRODUCT SIZE: