Cut hardwood in the wilderness without any problems!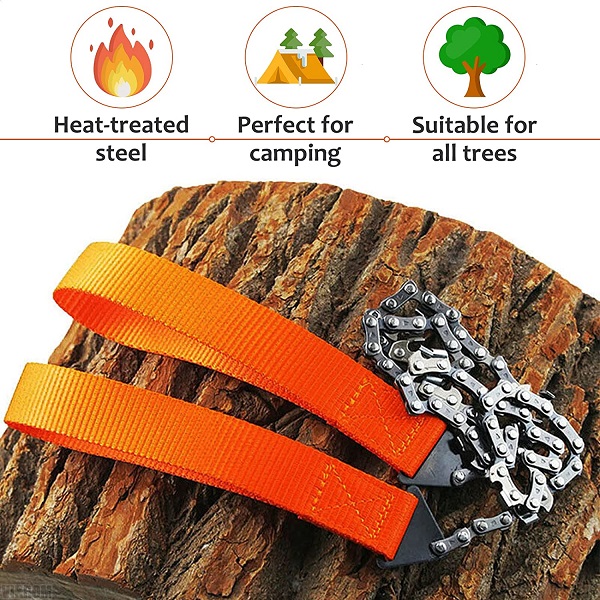 The THREO Chain Saw is the ultimate survival tool for any hiking and camping enthusiast. It has double-cutting teeth on the major links that provide an effective and easy cutting in both directions. This pocket chain saw cuts through wood with ease, reducing the amount of time and effort that you need to cut down a branch.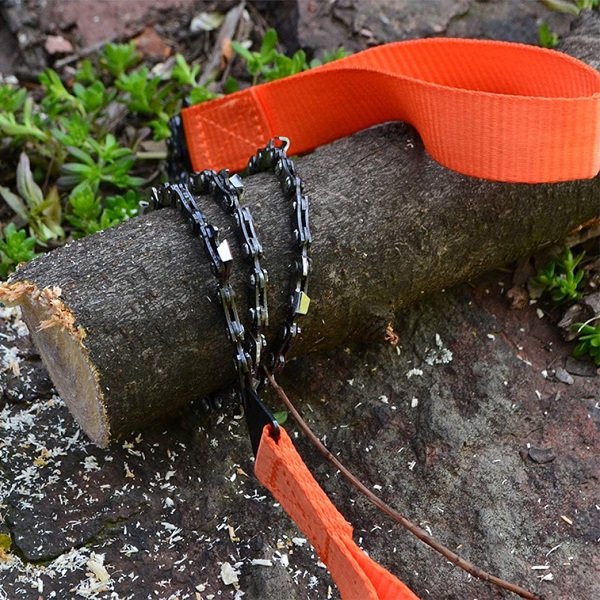 Our chain saw is rather long, meaning it is easy to throw over a hard-to-reach branch. In addition, the extra length provides a safe distance and easier cutting. It is also compact and lightweight, fitting into a small pouch that comes with our tool. The pouch can be worn on the belt, promoting easy and fast access to the chainsaw.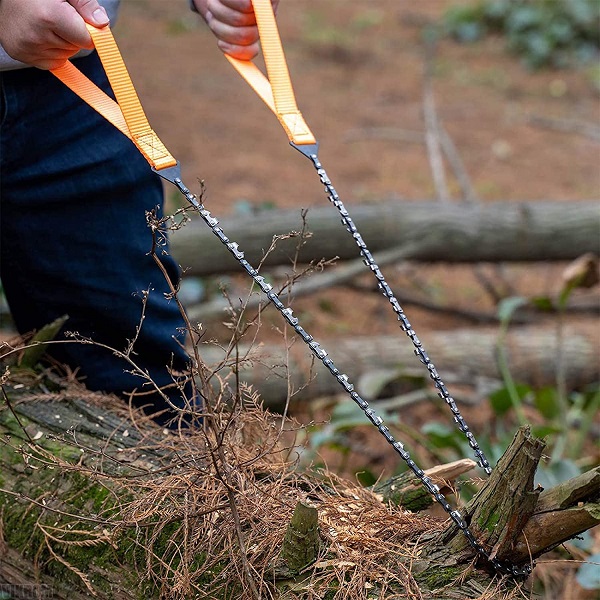 The THREO Pocket Chain Saw is made of durable carbon steel with super-strong nylon handles with firm stitches. This heat-treated material reduces binding when cutting. The handles make our tool easy to grab and hold without cutting into your hands or causing blisters. Their extended diameter also creates enough space for protective gloves.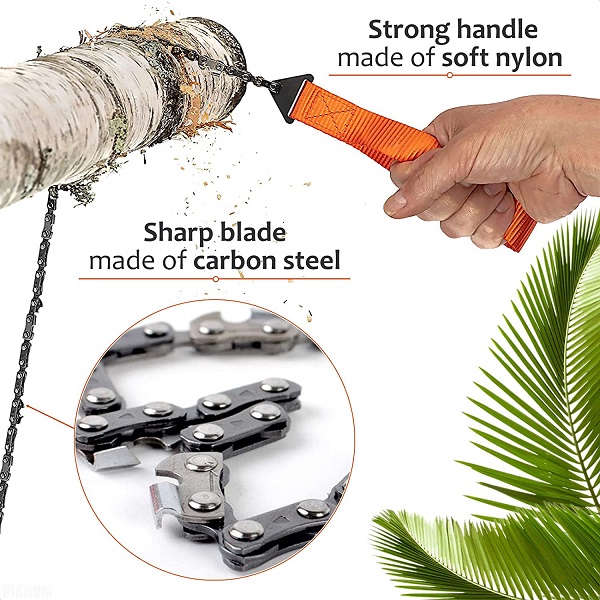 KEY BENEFITS:

✔️ FAST CUTTING — The sharp and bi-directional blades allow efficient and fast cutting without binding.
✔️ EASY TRANSPORTATION — Weighting only 146 grams, our pocket chainsaw doesn't add a load to your backpack. Additionally, the pouch for storing the chain can be worn on the belt.
✔️ EASY TO USE — Using the THREO Chain Saw is easy and doesn't cause trouble. All you have to do is throw the chain over the branch, grab both ends of the saw and start cutting.
✔️ PROMOTES SAFETY — The handles of our chain saw are designed to be used with protective gloves, while the long chain ensures a safe distance between the wood and a person.