No matter where the adventure takes you, keep everything out and within dry! Pack your things, bring along THREO dry bag and enjoy the outdoors!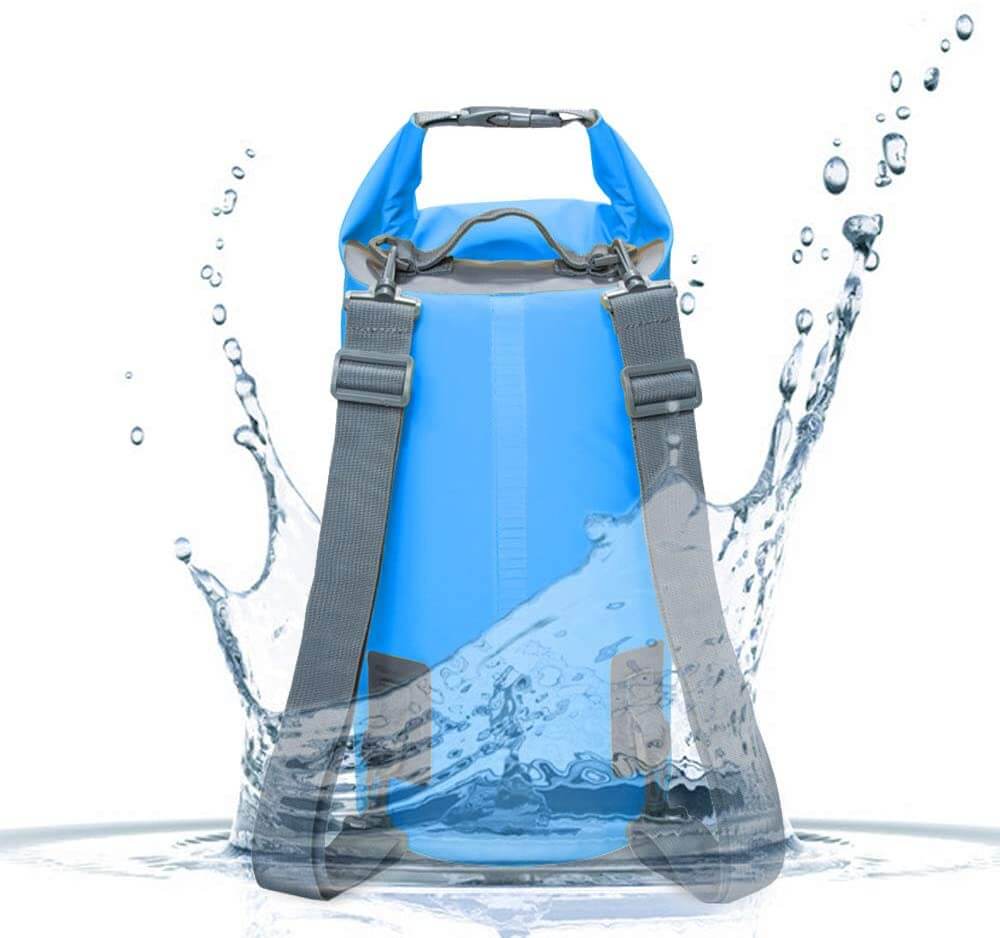 This portable waterproof backpack is designed to keep your belongings and essentials dry when kayaking, camping in rainy weather or travelling to adventurous climates. Its compact design is ideal for daily travels, water sports and wondrous adventures. Fully taped seams and a tarpaulin roll-top closure provide reliable waterproof performance.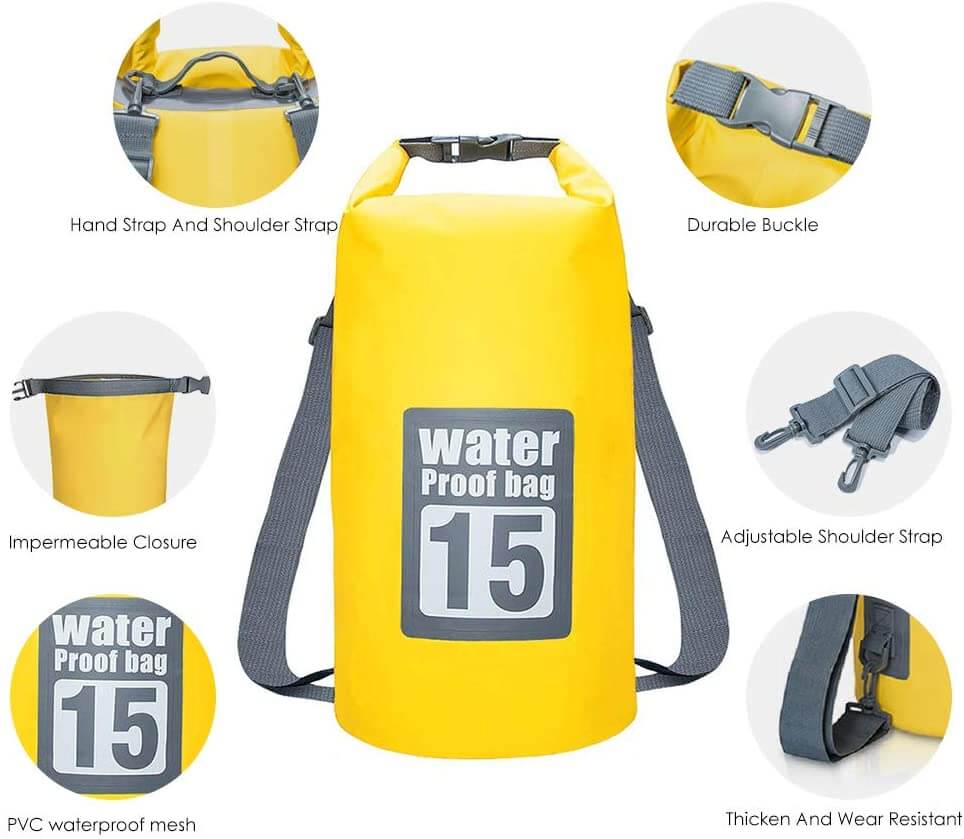 The dry bag is cube-shaped to stow more easily in your pack or luggage. Crafted from flexible rip-stop fabric with watertight roll-top closure that lets you compress your load and maximize space in your pack or boat. Optimal weight balance design decreases spinal pressure by raising the weight off your shoulders to maintain a healthy, lengthened spine. The D-ring tie-down and lashing closing system make it easy to tighten and close the dry bag. The adjustable carry buckle allows for multiple carrying configurations.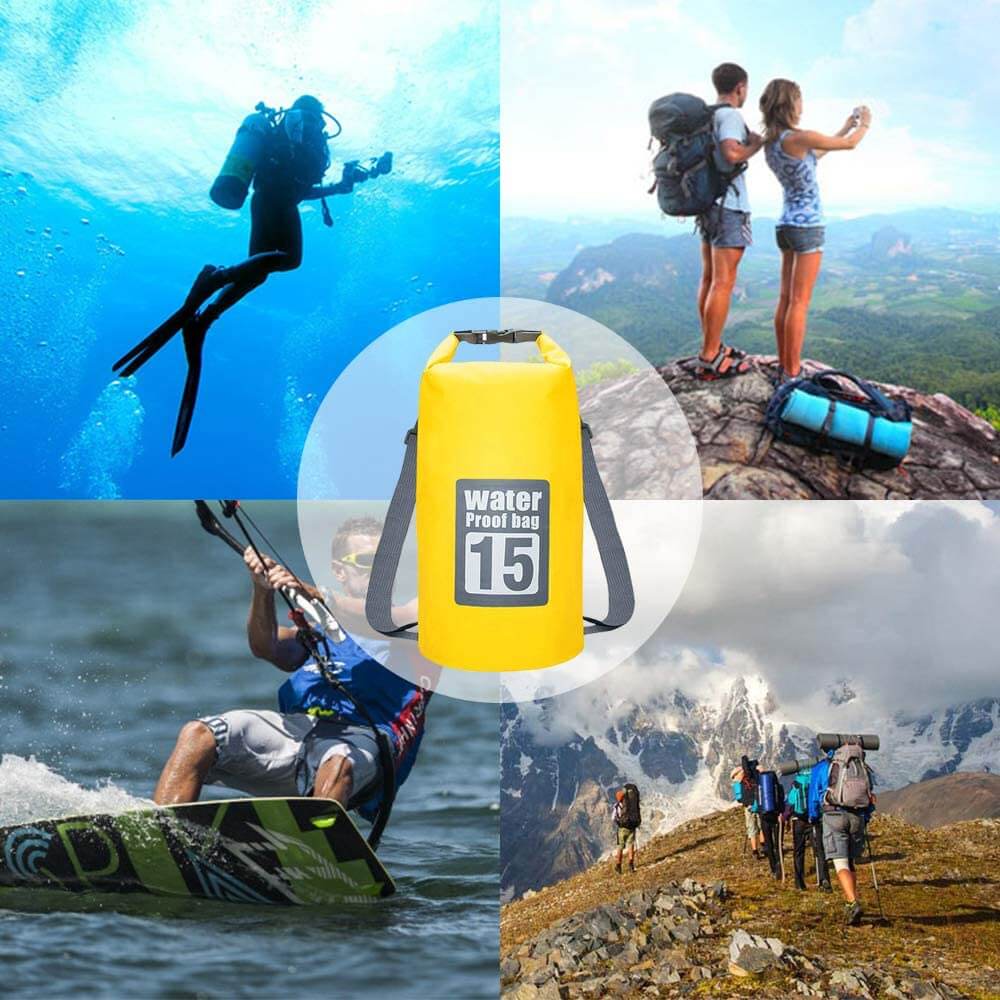 Includes 5, 10, 15, 20 and 30 litre sizes to easily organize and protect all your gear, ranging from lifesaving layers to mobile phones and cameras. This the perfect lightweight bag for rafting, kayaking, the beach, camping, hiking, diving, and any other activities when you want to protect your valuables from water.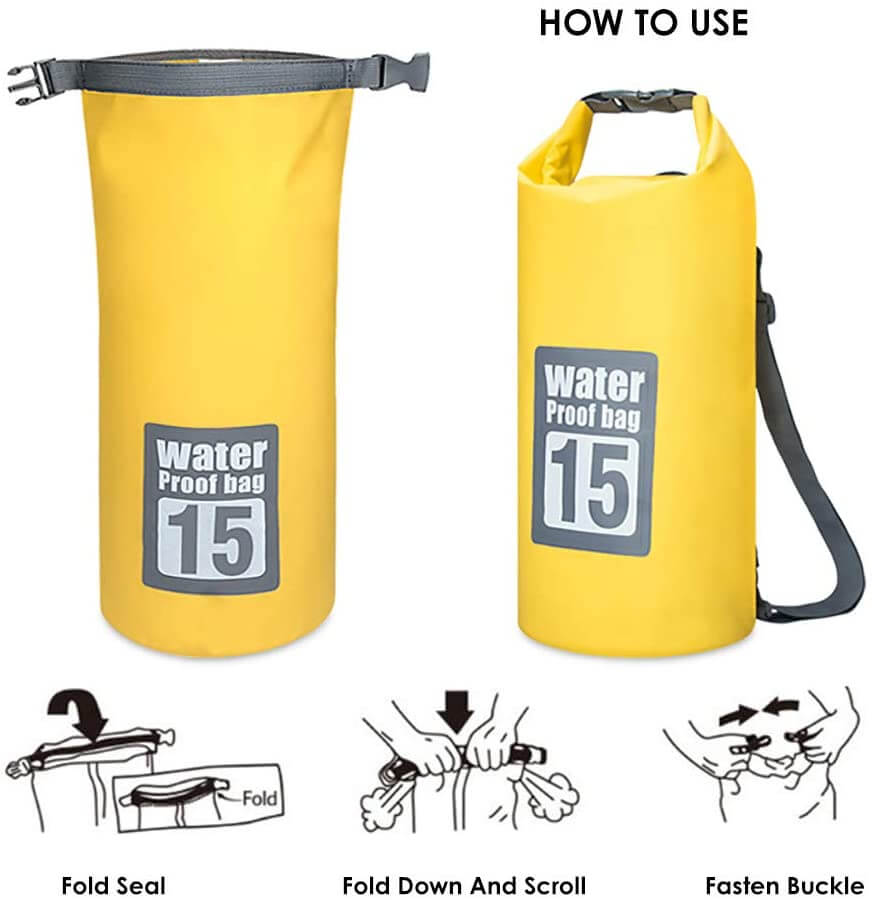 ✔️ 100% WATER-RESISTANT — Keeps your belongings and essentials dry while you're out on the water or engaged in other outdoor activities.
✔️ COMFORTABLE — The design of this backpack features optimal weight balance engineering that decreases spinal pressure and raises the weight off your shoulders.
✔️ LARGE STORAGE CAPACITY — Designed for travel adventures and water sports, the bag has a 5, 10, 15, 20, and 30-litre storage capacity.
SIZE GUIDE