Provide you with the support and relief you need to live a pain-free and active life with THREO Compression Ankle Brace!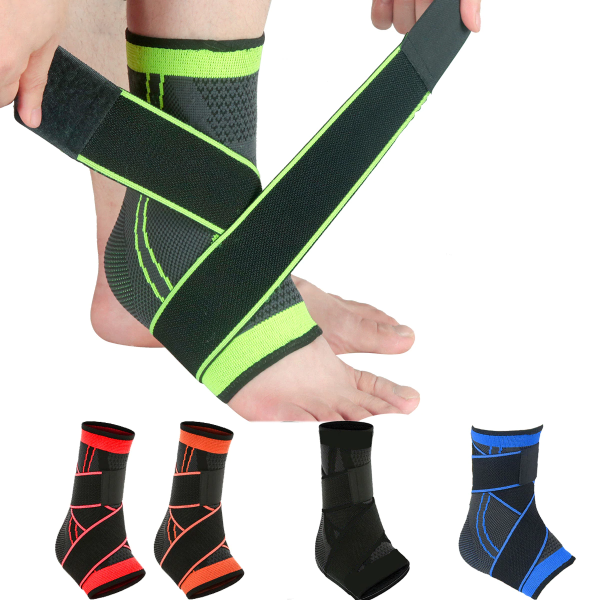 THREO ankle braces apply more pressure across your ankle joint which is a perfect fit for any activities requiring ankle movement. The wrap holds the ankle securely in place to lower your risk of sprains and ankle injury. This compression ankle brace provides excellent support and stabilization. It is perfect for chronic and acute ankle injury symptoms. Helps relieve pain and provides comfort related to plantar fasciitis.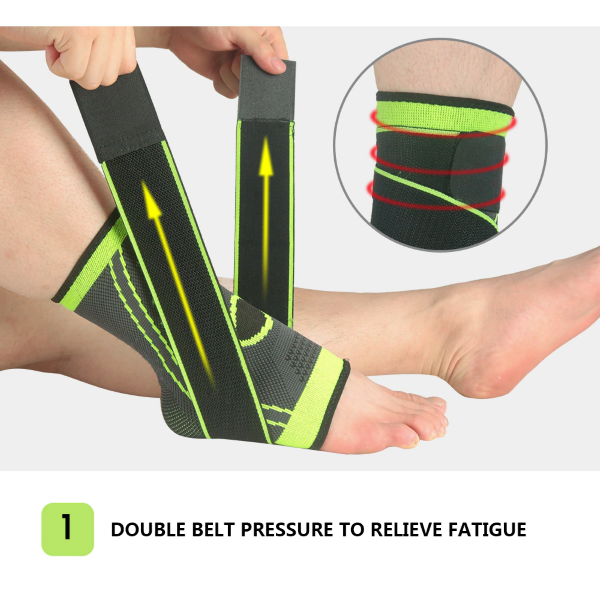 These ankle sleeves for men and women are made of nylon, spandex, and rubber latex thread that is soft, breathable, and lightweight to make sure that you stay comfortable throughout the day. Thanks to the high quality of the fabric, THREO ankle compression sleeves can quickly absorb sweat, keep your feet dry and give you hours of continuous use.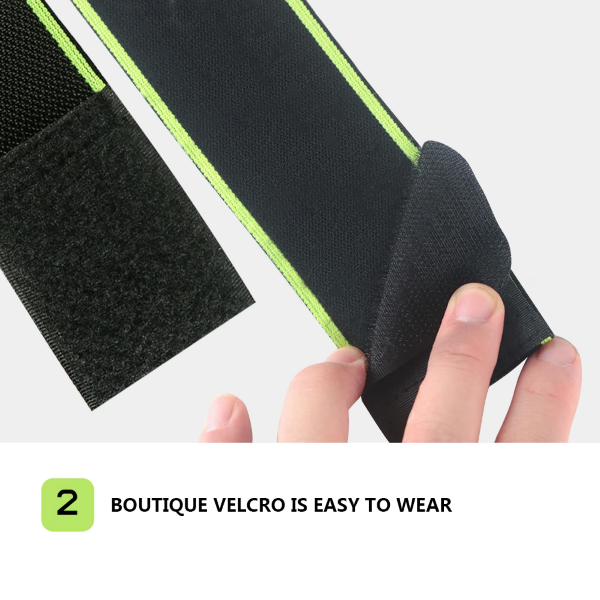 Compression in each ankle sleeve helps to support and provide stabilization to the ankle. Our ankle support braces hug protectively your ankle, exerting compression on the heel, arch and ankle, and toes, minimizing the risk of injuries while you walk. They are a perfect fit for any activity requiring ankle movement, including running, basketball, volleyball, soccer, golf, etc. You'll be able to enjoy exceptional ankle compression support while still maintaining your peak performance and a full range of leg motion. 
✔️ PREVENTS SKIN IRRITATION – Due to its premium material, made from nylon latex silk high elastic fiber, this compression ankle brace retains heat and prevents skin irritation.
✔️ PREVENTS INJURIES – THREO ankle support braces give you the right compression on areas where you most needed it. Help you lower down the risk of ankle injuries.
✔️ REDUCE SWELLING – Ankle brace can reduce swelling by serving as a compression device around your injury. Reducing swelling can really help in your injury recovery.
✔️ EASY TO PUT ON AND TAKE OFF – This adjustable sports ankle support brace is carefully designed and easy to wear.
PRODUCT SIZE