Keep your essentials safe and sound while cycling!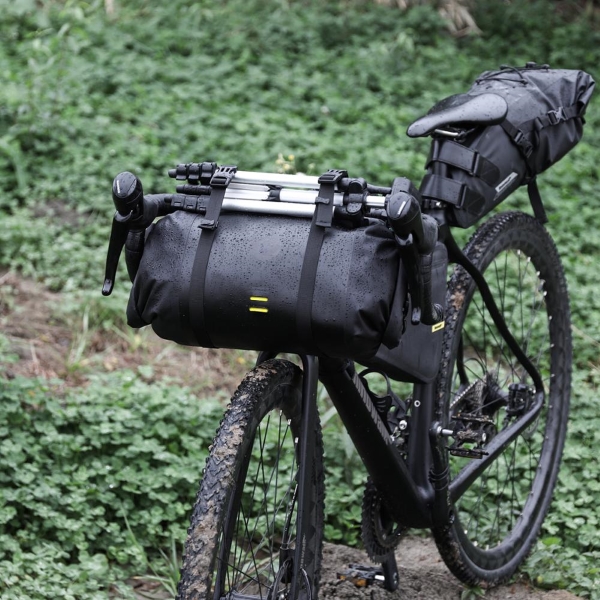 The THREO Bike Bags provide an excellent storing environment for your necessities while cycling. Hanging on the top tube, they give easy access and allow you to effortlessly reach your stuff without stopping. Their several compartments are spacious enough (3-8L) to hold your keys, wallets, documents, clothes, water bottles, or other items. The solid zippers ensure your valuable essentials don't fall out of the bag on the ride.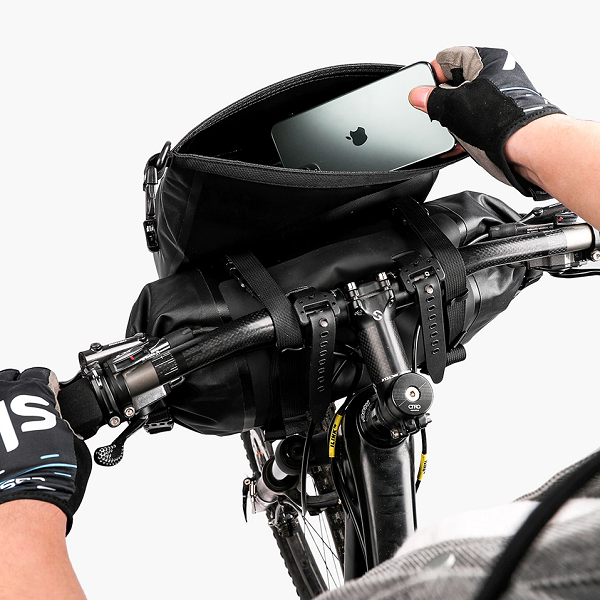 Our handlebar bags can be used as shoulder and waist bags in case you need to make a stop and carry your belongings with you. They also feature reflective signs on the front, making you visible at night. In addition, our bags promote even load distribution on the handlebar, so you don't have to worry about bike outbalance.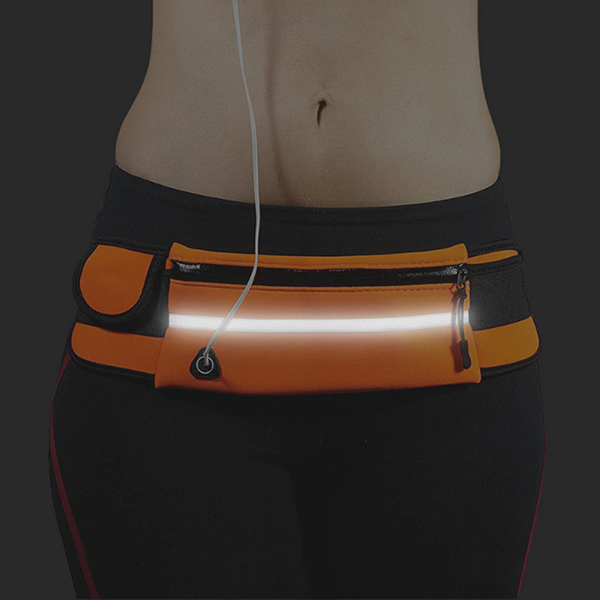 The THREO Bike Bags are made of durable Nylon with TPU coating. This blend gives our bags waterproof and anti-scratch properties, making them safe for any weather conditions. You also don't have to worry about the installation. Our handlebar bags adopt a four-point strap system that makes sure the bag is securely fixed and will not fall down.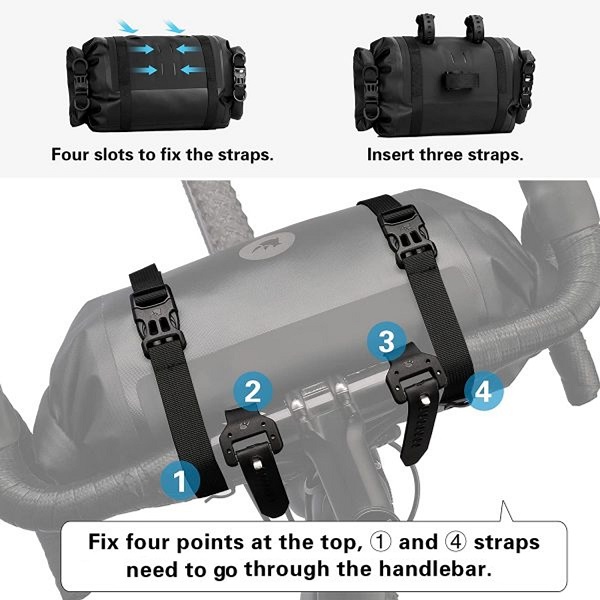 KEY BENEFITS:

✔️ CARRIES YOUR BELONGINGS — The THREO Handlebar Bags allow you to easily bring your essentials with you while cycling and keep them at hand.
✔️ SAFE IN ANY WEATHER — Our handlebar bags use waterproof lining and solid installation. This combination ensures your items don't get wet or fall out on the ride.
✔️ NIGHT SAFETY — Our bags feature a reflective design that promotes night safety while cycling in the dark.
✔️ MULTI-APPLICABLE — The THREO Bags can be used not only as a bike bag but also as a shoulder or a waist one when you need to get off and go on foot.
✔️ EASY TO INSTALL — Our bags promote simple and tool-free assembly. Just use the straps to secure it to the handlebar.
PRODUCT SIZE