Focus on the beauty of the underwater world, not your camera
Threo Scuba Diving Lanyard is the perfect accessory for capturing stunning photos. Our lanyard is designed to securely hold your camera, so you never have to worry about losing it.
Secure hold
Our diving lanyard ensures your camera is kept safely in place, and protected from floating away or getting damaged.
Multipurpose
While our camera lanyard was specifically designed for underwater photography, it can also be used for a variety of other activities. Take it with you when you go kayaking, hiking, climbing or anywhere you might need quick and easy access to your camera.
Easy access
Threo lanyard allows for easy access to your camera while diving, so you can quickly capture stunning photos and memories of your adventures.
Durable
Made from high-quality materials, this lanyard is built to last and can withstand a variety of harsh conditions, ensuring reliable protection for your camera.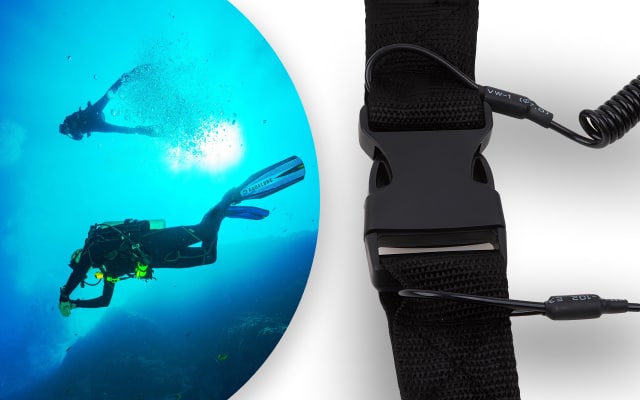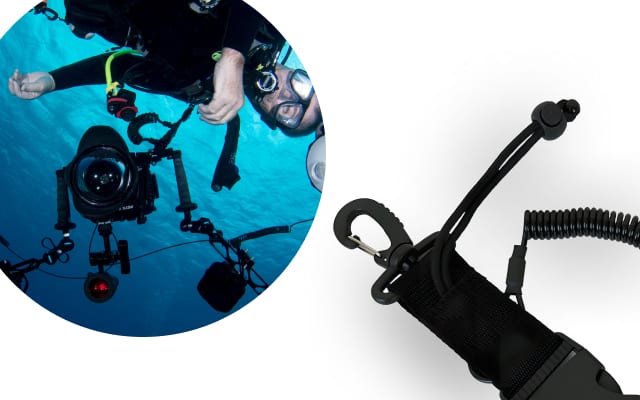 Versatile
The lanyard can be worn around the wrist or attached to your BCD for added convenience and accessibility. Equipped with a quick-release buckle, it can easily be attached to various types of gear.
Stretchable
Our camera lanyard has a robust rope that can be extended up to 1.5 metres in length.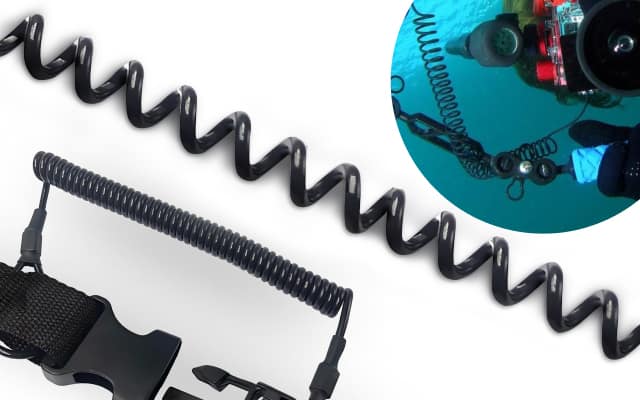 More reasons to love Threo camera lanyard
Safe To Use
Lightweight
Compact
Stretchable