Hit the slopes with increased safety and comfort
Introducing Threo Ski Helmet. With its innovative, lightweight design, our helmet offers unparalleled comfort, allowing you to enjoy long hours on the slopes without any added neck strain. Designed from high-quality materials, our ski helmet will be a great choice for experienced professionals and beginners alike.
Ultimate comfort
The soft cushioning inside the helmet provides a snug and comfortable fit, ensuring that you're able to enjoy your day on the slopes without any distractions. The earmolds effectively protect your ears from the wind, keeping you warm and cozy even at the highest speed.
Easy to care
The removable lining allows you to easily wash and dry the interior of the helmet, keeping it fresh and free of odors. It also allows for easy replacement of the lining if it becomes worn or damaged.
Superior protection
Made from a combination of PC and EPS materials, our helmet provides maximum protection for your head. Designed to absorb and distribute the force of an impact, our helmet significantly reduces the risk of injury to the head and neck.* The use of these high-quality materials also adds to its durability and longevity, ensuring that our helmet will provide you with the protection you need for many seasons.
Improved ventilation
An advanced design allows air to flow through the helmet, preventing overheating and sweat build-up. This ensures you stay dry and comfortable no matter how long you've been active.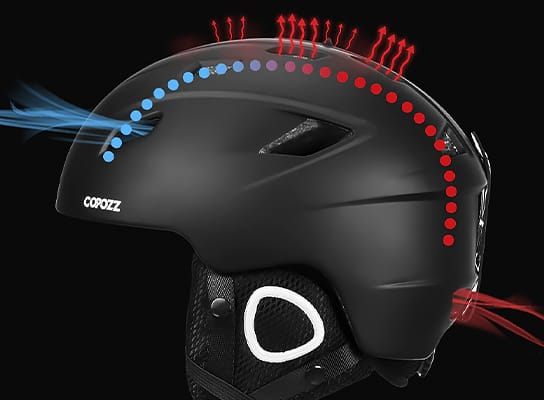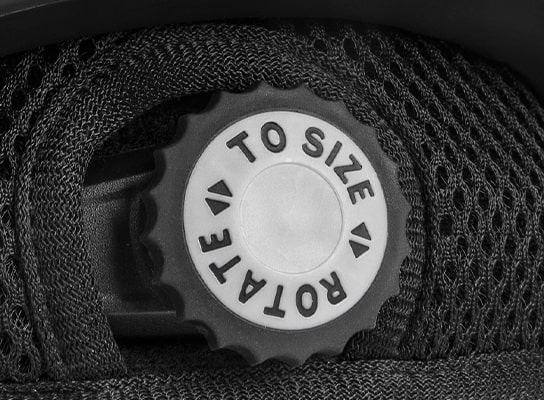 Simple to adjust
Our adjustment system allows you to easily customize the fit for a snug and secure fit. This ensures that the helmet stays in place during high speed reducing the risk of injury in the event of a fall. A proper fitting also helps to reduce the amount of movement and slipping of the helmet on the head, which can be distracting and uncomfortable.
Headband bracket
A sturdy bracket on the back of the Threo helmet allows the ski goggle strap to be securely fastened. This prevents goggles from sliding up and down the helmet, reducing the risk of loss or damage. *Please note, for the sake of your own safety, after heavy impact the helmet must be replaced. Regardless of materials, it is recommended to replace the helmet every 5 years, or as necessary.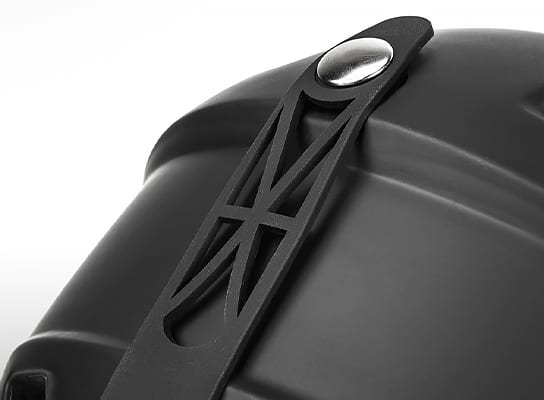 More reasons to love our lightweight helmet
Premium Materials
Easy To Care
Sweat-Wrecking
Wear-Resistant
Size guide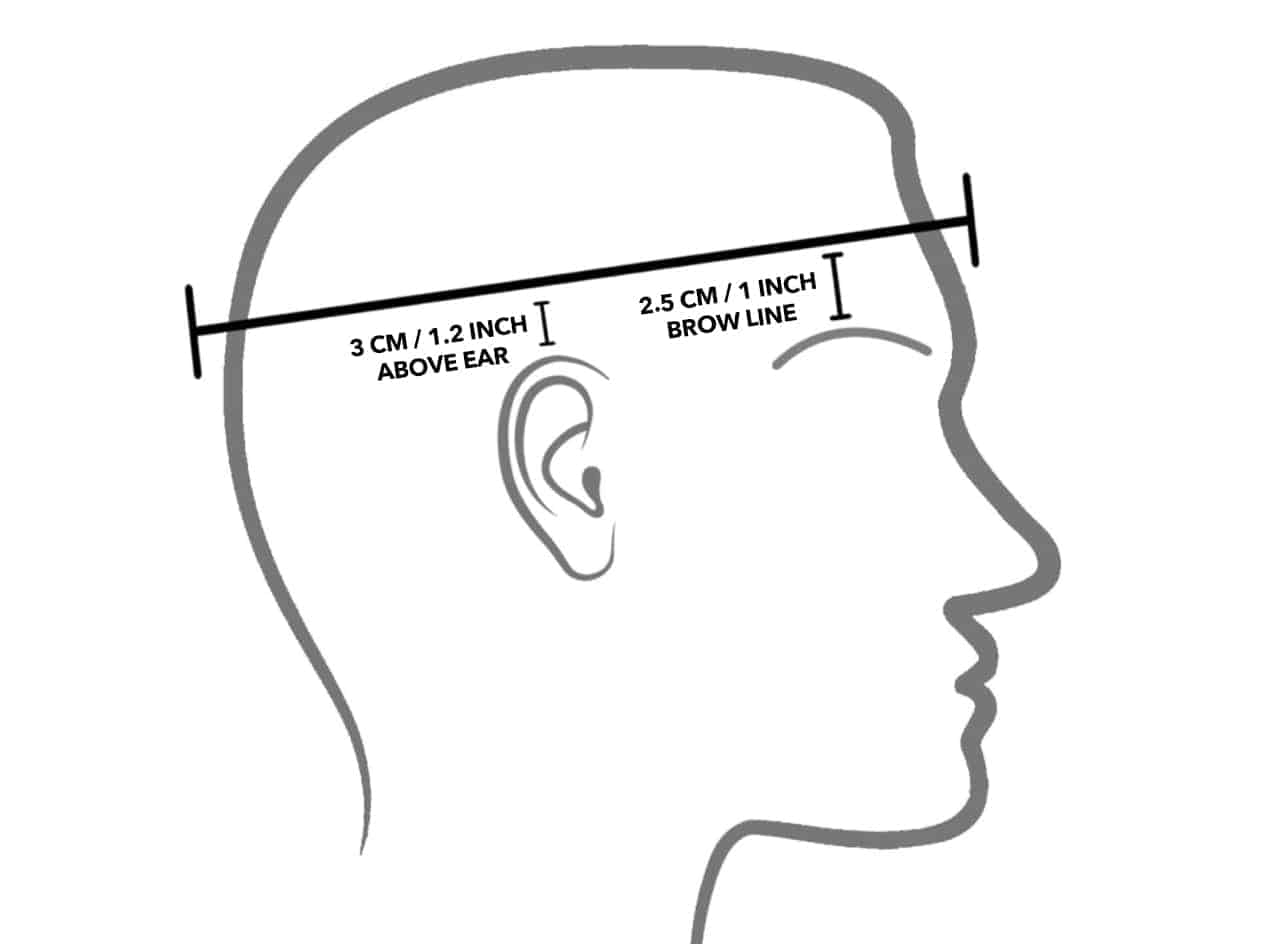 1. Take a flexible measuring tape.
2. Place it at the back of the head at the widest point, guide it over the ears and hold it together about 2cm (1inch) above your eyebrows.
3. Read the head circumference in cm/in and compare your measurement with the size chart below.
4. Select the helmet size that is the closest match to your head measurement.
SIZE
HEAD CIRCUMFERENCE
SUITABLE FOR
cm
inch
S
53–56
20.87–22.05
Children / Women
M
57–59
22.44–23.23
Adult
L
59–61
23.23–24.02
Adult